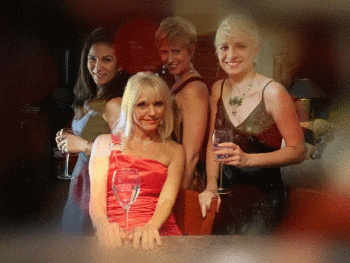 What's happened so far?
Investigation Day 1
The sheriff's department was called to a Muirfield Drive residence on Wednesday night, October 30, 2019, when a man arriving home from work found his wife dead in their living room.
After the detectives inspected the scene, they sat down with the victim's husband to talk to him about his discovery.
Investigation Day 2
The next morning, once Detectives Armstrong and Murphy had learned a bit more about the victim, they joined other sheriff's department investigators in talking to all of the Morans' neighbors.
Meanwhile, the Oxford Weekly Planet broke the news of Kelly's untimely death.
Just after lunch, the crime lab sent over a preliminary inventory of evidence collected at the scene.
Then the detectives were approached by a familiar face who claimed to have information about Kelly Moran.
Later, Detectives Armstrong and Murphy met with Kelly's pharmacist, who was also her good friend, to learn more about some medications found in the Moran home.
Then they talked to another of Kelly's friends, but she was in no condition to answer their questions.
Their next conversation with one of Kelly's friends was more productive.
At the end of the day, the Oxford Weekly Planet updated the community on the investigation while their gossip column got a scoop of their own.
All of this info is available now in the Detectives' Evidence Preview
Subscribe to see it right away
Investigation Day 3
In the morning, the detectives caught up with the other member of Kelly's inner circle and found out more about some of Kelly's recent concerns.
Then they spoke to Lorraine's husband to find out what he knew about Kelly and her relationships.
Nicolette's husband came in next to talk to the detectives about Kelly.
Karen's husband seemed to have little interest in the lives of his wife and her friends.
Trish's husband claimed he kept his distance from Kelly after a previous run-in with her.