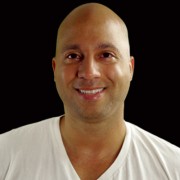 Billy Colby bio
Billy was born July 10, 1995, to Will and Betsy Colby, the third of four children: older brothers James and Robert and baby sister Melanie June.
They were a close family, and Billy and his brothers were raised to treat women with respect because women were special gifts from God. Will taught the boys that when they found a woman for themselves, their duty was to protect them and to remain faithful.
James went on to become a businessman, and Robert became a preacher. They both left home while Billy and Melanie were still in school.
When Billy was 14, his father had a heart attack. Billy was the only one home when it happened, and he felt helpless. He called 911 and waited for the ambulance to arrive, but it wasn't enough. His father died en route to the hospital.
Billy was devastated, and he vowed that no one would ever suffer like that in his presence again.
Seven months later, Billy was still struggling to cope with his father's death when he found out his mother was already dating. He just couldn't believe that she could move on so soon, and it broke his heart.
He turned his focus to making a difference in the world. He was determined to become a heart surgeon and save lives. He made straight A's and graduated high school with a perfect 4.0 GPA.
After high school, he spent two years working for a nonprofit group in Central America and then returned to Oxford to attend the University of Mississippi.
To help pay his expenses, he found a job at Santa's Toy Shoppe, where he was hired as part-time help in August of 2016. Within six months, he was promoted to full time.
He continues to work and attend school. He hopes to be admitted to the Ole Miss School of Medicine after he completes his undergraduate degree.
---