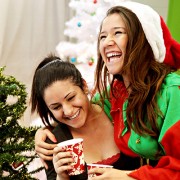 Nancy Ford bio
Nancy Lee Ford was born May 12, 1993, in Oxford, Mississippi, to Tom and Rose Marie Ford. Tom was a construction worker, and Rose Marie ran a daycare in her home.
Nancy was the firstborn of the three Ford children, followed by her brother, David, and her sister, Susie. The family lived in a modest, three-bedroom house. Finances were tight at times, but the Fords always managed to provide well for their children.
Nancy hated that her home was always crowded. She had to share a room with her sister, and the house was always filled with kids from her mother's daycare. She dreamed of someday having her own place where she wouldn't have to share with anyone.
She was an average student during both her elementary and high school years. She often fantasized about going to college and living on her own, but she had to admit to herself that it wasn't likely. She knew her parents could never afford to send her to college, and her grades weren't good enough to earn a scholarship. That's why she was determined to get a job as soon as she was old enough.
When she turned 16, she applied for several jobs, but her plans were derailed when her mother got very sick and was later diagnosed with cancer. During that time, all the Ford kids pitched in to help.
With the extensive treatments Rose Marie received, she wasn't able to continue the daycare business on her own. Within a year of Rose Marie's diagnosis, Nancy dropped out of school to help with the daycare full time. The whole family depended on the money it brought in. It took three years of rough times, but Rose Marie finally won the battle.
With her mother well enough to run the daycare again, Nancy was finally free to put in job applications elsewhere, and she landed a part-time job at Santa's Toy Shoppe. With that income plus what little she earned working alongside her mother at the daycare, she hoped to eventually save enough money to move out of her parents' house where she could finally be alone.
At the Toy Shoppe, she put everything she had into making the customers happy and excelling at her job. Instead of going on dates, Nancy volunteered for extra shifts to cover for co-workers who wanted time off, which quickly made her a favorite with the other staff members. She also helped her boss, Morgan Pierce, with inventory and other administrative tasks.
When the full-time elf position at the toy store became open, Nancy was sure she'd get the job. She was a devoted employee, and the extra money would finally allow her to get her own apartment.
When Morgan gave Caroline Jordan the job instead, Nancy was totally devastated. Once again, her plans were spoiled.
---