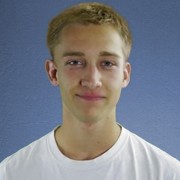 Eli Rice bio
Born on June 13, 1998, Eli was the only child of Joe and Delores Rice.
Eli was an average student at best, but he loved going to school because it got him away from home. His childhood was spent in a house of fear. His parents fought constantly, and his father regularly physically abused his mother and him until Eli turned fourteen.
That year, Joe beat Eli so badly that he couldn't go to school for a week. Eli told his mother that he was going to run away from home so his father couldn't hurt him anymore. His mother promised Eli that it would never happen again. She and Eli moved out that same day, and she filed for divorce.
Eli was finally was able to stop being scared all the time, but their new life wasn't easy. Finances were tight for Delores and her son living on their own. Delores had to work two jobs to keep a roof over their heads and food on the table because Joe's support payments never came, no matter what the court ordered.
Eli did what he could to help out, but finding work was hard because he had no skills. When he was sixteen, he finally found a job as a stock boy in one of the local grocery stores.
Unfortunately, a lifetime of abuse and fear had left Eli's people skills sorely lacking, and he had a hard time getting along with his co-workers and customers. When he was fired from the grocery store, he went to work as a clerk at a local gas station. He was hired and fired from three more retail jobs in two years' time.
He applied for a job at the Santa's Toy Shoppe but didn't think they would call him. When he did get called for an interview, he surprised everyone including himself when he got the position as a stock boy, a position he's held for the last two years.
Eli is single and still lives with his mother.
---