The University Greys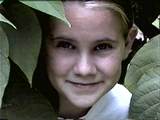 I keep all my school papers on file. This is part of a report on "The University Greys" from history class last year.
—Rachel
When Mississippi seceded from the Union in 1861, the fever to join the Confederate cause was catching. Among those interested in serving the Southern army were students from Ole Miss who dubbed themselves the University Greys and became Company A of the Eleventh Mississippi Regiment of Volunteer Infantry.
Their allegiance was founded soon thereafter, and on April 27, 1861, the sum of $125 from the school treasury was devoted to the young up-and-coming soldiers.
The group was led by William B. Lowry, a 19-year-old who had arrived on campus with guns, horses, hunting dogs and a slave. Noted for his unbecoming behavior and disinterest in school work, Lowry led his fellow students and soldiers in military training. Local legend has it that Lowry, upon being expelled from the university, rode his horse into the Lyceum while lashing a bullwhip and calling for the Chancellor.
Illustrations of uniforms worn
by Union and Confederate soldiers


Click to enlarge
The Greys rode out of Oxford 47 soldiers strong on May 1 following Confederate orders. Their first battle was also the first major skirmish of the war, the Battle at First Manassas or Bull Run.
The Greys went on to serve the Confederacy at Second Manassas, Gaines' Mill, Sharpsburg, Gettysburg, the Wilderness, Talley's Mill, Spotsylvania Courthouse, Bethesda Church, Petersburg and Hatcher's Run. It is said that at Gettysburg they reached the "high watermark of the Confederacy," beyond even the reach of Pickett's men.
Very few Greys survived, and among those who did, none ever reconvened at Ole Miss.
There are few items left to remember their legacy. A stained glass window in Ventress Hall commemorates the Greys, and there is a collection of letters at the J.W. Williams Library on the Ole Miss campus. Also, Mrs. Maud Morrow Brown of Oxford documented their struggle in her book, The University Greys.
---