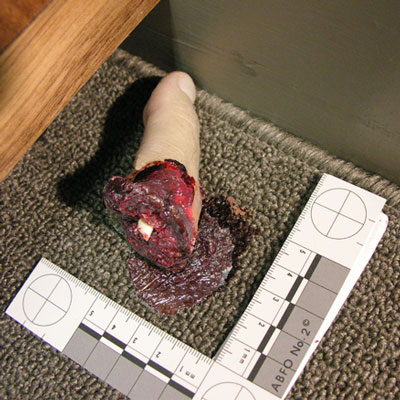 A motel maid discovered a human thumb under a piece of furniture.
The thumb's owner was nowhere to be found at the scene.
Find out what's happened so far in the Case Recap.
News
Steve Marshall organized the Marshall family reunion that was held at Wall Doxey State Park.

Steve Marshall organized the family reunion where Oscar Knight was seen on August 19, 2017.

Investigators created a map of locations relevant to the Rebel Inn/Lamar Park investigation.

The detectives followed up on new information about Gavin Price's relationship with Oscar Knight.

Kyle Parker found a bag of human body parts while he was walking a dog at Lamar Park.