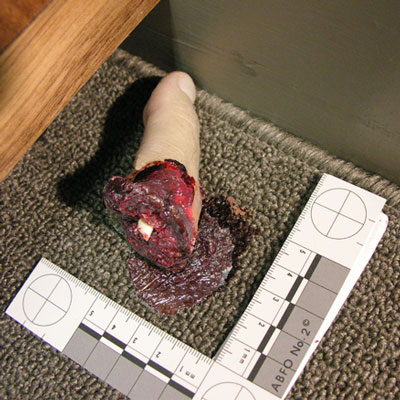 A motel maid discovered a human thumb under a piece of furniture.
The thumb's owner was nowhere to be found at the scene.
Find out what's happened so far in the Case Recap.
News
Oxonian Elizabeth Barton has been good friends with Steve Marshall for decades.

Elizabeth Barton reportedly had an encounter with Oscar Knight at the Marshall family reunion.

Albert Plum has been seen at multiple locations connected to this investigation.