What happened?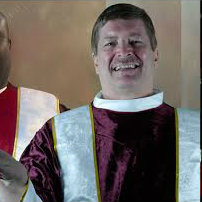 The Yoknapatawpha County Sheriff's Department is investigating the murder of Pastor Wendell Martinson of the Fellowship of the Holy Spirit church in Oxford.
Associate pastor Leo Ingram discovered the body in a church classroom on Easter Sunday.
Pastor Ingram arrived at the church that morning expecting to meet Pastor Martinson to set up for the Easter Sunrise service. Instead, he found Pastor Martinson's body and called 911.
Help investigate the case
The Pummeled Pastor case documents are presented in reverse chronological order in the Case Files.
Click the Evidence, Interview, Biography, or Press tag at the top of the Case Files page to filter by document type.
Click the Day tags at the top of the Case Files page to filter case documents by the day they happened in the investigation.
Want more info? Check out the Crime Scene FAQ
Where do you start?
If this is your first look at the investigation, you may want to start with the Case Recap or one of these case documents: