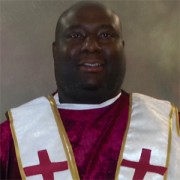 Gideon Horner bio
Gideon Horner was born on March 11, 1976, in Springfield, Missouri. His father, Marcus Horner, owned a sewing machine and vacuum cleaner repair shop, and his mother, Clara Horner, worked at home as a seamstress.
Gideon was conceived out of wedlock. As a result, their families and their church community ostracized Marcus and Clara. They were married in a civil ceremony on November 19, 1975.
Marcus and Clara remained steadfast in their faith and found a new church home at Cornerstone Baptist Church, where they were accepted and embraced. When the baby was born, they named him Gideon to represent the strength of their faith, love, and commitment.
While looking for permanent work, Marcus did odd jobs at Cornerstone Baptist Church and found favor with a parishioner, Harold Smart, who hired Marcus to repair sewing machines and vacuum cleaners. Marcus and Harold developed a father-son relationship, and Marcus inherited the repair shop in 1996 when Harold died.
Gideon was the eldest of three boys. The Horner family was close-knit and freely showed their affection. Clara was particularly funny and loved to sing, often making up alternative lyrics to popular songs.
When he was 16, Gideon accepted a leadership role in the youth ministry at Cornerstone Baptist Church, and by age 17, decided to pursue a career in ministry. In 1998, he received a Bachelor of Science degree with a minor in Accounting from Missouri State University, and in 2001 he graduated from Reformed Theological Seminary in Jackson, Mississippi, with a Master of Divinity degree.
During his last year in seminary, he and fellow student Savannah Chase began dating. After Savannah received her Master of Arts in Marriage and Family Counseling in 2001, the couple married in October of the same year and moved to Oxford, Mississippi, where Savannah was born and raised.
Gideon was immediately hired as Associate Pastor at Trinity Church on the fast track to becoming Senior Pastor upon Reverend James' scheduled retirement in 2003.
Gideon continued to build on the success of Reverend James' church, focusing on community outreach as well as developing a popular missional youth ministry.
In working with other clergy members in Yoknapatawpha County to strengthen the interdenominational and interfaith relationships in the community, Gideon became particularly good friends with Pastor Wendell Martinson of the Fellowship of the Holy Spirit church, and the two often socialized together.
Gideon and Savannah have a 10-year-old son named Zach and an eight-year-old daughter named Emma.
---
$ 44- 54 explores a different crime scene processing technique each month. Shop Now

$ 75.00 $ 60.00 Examine the evidence to solve a murder. Dust evidence for prints & test fabric for the presence of blood. Shop Now

$ 4.50 – $ 150.00 The standard FBI fingerprint card, form No. FD-258 version: 11-1-20 used for noncriminal fingerprinting Shop Now

$ 25.00 $ 16.00 A wall chart illustrating common fingerprint comparison characteristics. Shipped in a protective cardboard tube. Shop Now

$ 25.00 $ 22.00 Create a professional crime scene sketch quickly. Shop Now

$ 30.00 – $ 33.00 Jackets feature a detective shield printed in white on the front and FORENSICS in large white type on the back. Shop Now

$ 8.00 $ 7.00 This sturdy, bright yellow lanyard printed on both sides with "CRIME SCENE DO NOT CROSS" in black letters. Shop Now

$ 44.00 A real print kit, fully stocked with instructions and enough supplies for at least 50 different print lifts. Shop Now

$ 8.00 Contains 2 of each size paper and plastic bags (large, medium and small.) Use for real evidence or fun. Shop Now