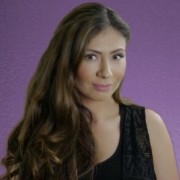 Jessica Hamilton bio
Jessica Ashley Hamilton was born August 10, 1997, to Charles and Jackie Hamilton in Pascagoula, Mississippi.
Charles, born in 1953, has spent his entire career at shipbuilder Northrop Grumman, working his way up from tradesman to floor supervisor for the production of Coast Guard cutters. Ten years her husband's junior, Jackie stayed at home to raise their four kids, of whom Jessica is the second and the oldest girl.
With her father's stable income and company benefits, Jessica's childhood was comfortable, if not luxurious. Her parents had a membership at the Pascagoula country club, and every year, the family took a two-week vacation to national parks around the U.S., going as far as Yellowstone.
By and large, the Hamiltons were good-natured with little squabbling and lots of laughs. Jackie would teasingly call her husband old-fashioned whenever he talked about how his son would follow him into the shipbuilding business, and the girls would find themselves good husbands.
Despite the joking, both Jessica and her brother conformed to their father's vision, in their own ways. Jessica's brother won a scholarship to the University of Southern Mississippi in Hattiesburg, majored in chemistry, and was hired at Northrop Grumman's R&D facility in Gulfport, where he now lives with his wife and infant son.
Jessica also had smarts, although she rarely applied them. Almost in spite of herself, she earned a 3.7 GPA in high school and was admitted not only to USM but to Ole Miss, too. Jessica often told friends she chose Ole Miss so she could tease her brother about football.
She majored in business administration, joked about looking for a rich MBA to marry, and often repeated she was just there to get her "M.R.S. degree." She was an active member of the Delta Delta Delta sorority, known as the Tri-Delts, and again managed to maintain a decent GPA.
In Jessica's junior year, she did, in fact, fall in love — although the script wasn't exactly as she or her daddy might have envisioned.
After Jessica and her brother went off to college, Jessica's twin sisters had rebelled against their upbringing. One became something of a recluse and was on track to receive a full scholarship to MIT in computer engineering, while the other was a heavy partier and nearly flunked out of high school.
When the second twin was arrested for a DUI, Jessica sought advice from the first-year law student she'd recently met at a campus mixer, and his compassion and helpful suggestions won her heart.
Although the young man hasn't yet proposed, Jessica decided to stay in Oxford after she graduated in May of 2019 so they could continue dating. With jobs scarce, even for college grads, she's working part-time at several retail outlets, including Santa's Toy Shoppe.
---