Combative college professor collapses and later dies
What happened?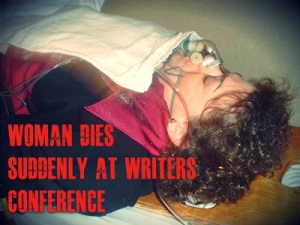 The Yoknapatawpha County Sheriff's Department is investigating the unexplained death of Diane Coates, 48.
On the evening of November 22, 2013, Mrs. Coates suddenly collapsed during a reception for the Barksdale Literature Conference.
EMTs transported her to the local hospital, where she was declared dead on arrival.
Mrs. Coates was the special events assistant for the Division of Outreach and Continuing Education at the University of Mississippi.
Help investigate the case
The case is organized into categories of Interviews, Evidence, Biographies, and Press. Links to each category are provided on each case page.
Click on the links to move between categories and review the different pieces of evidence.
If this is your first look at the investigation, you may want to start here:
---