Gramps emails info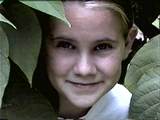 My grandfather, Mike Armstrong, is a retired police officer and private investigator who lives in the country outside Oxford. You may know his brother Ted, who works for the Yoknapatawpha County Sheriff's Department.
Gramps can't resist a good mystery, so I asked him to visit the University Police Department's office to talk to Chief Fisk and get some real answers about the bone we found.
He sent me this email after his visit.
— Rachel
X-Sender:
armstrong@XXXXXXXXXX. XXX
Message-Id:
<v04003a02b1fd42b952be@[206.28.121.196]>
Mime-Version:
1.0
Content-Type:
multipart/mixed
To:
Rachel <rachel@

XXXXXXXXXX.XXX

>
From:
Gramps <armstrong@

XXXXXXXXXX.XXX

>
Subject:
My Report

Rachel,
Talked to your mother today — everything's fine, she says. She hopes we'll all come to Jackson and see her soon.
As for info on the bone, I had coffee & donuts with Chief Fisk to get some answers to your questions.
He told me that carbon testing the bones would offer insufficient information, so they sent them to the Univ. Medical Center in Jax to be tested, along with soil samples from the evidence site.
The Center's results were inconclusive, though it is possible the bones are from the Civil War era. Further testing is underway.
However, the Chief seems to think the bone was planted at the site as a hoax. He inspected the broom closet and the trap door and found signs of recent digging below the building's basement, along with trash and beer bottles.
He even asked about you and Hunter and your other friends. He thought maybe you knew more than you were telling. I told him I couldn't answer for you and that he should question y'all himself if he was suspicious.
I can only advise you to stay out of trouble, but I also don't want to discourage you from trying to gather more clues to defend your good name. To help you along, I'll give you a piece of advice that I carried with me throughout my police days: Never assume anything, and question everything.
Love, Granddaddy
p.s. I'm trying to hook up a new camera so I can send y'all video e-mails. Having a little trouble but will be up and running soon.
---