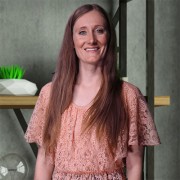 Joanne Ebner bio
Joanne Ebner was born on October 15, 1994, in Raleigh, NC. Her mother, Elise, was a homemaker and part-time photographer, and her father, Joseph Ebner, was a warehouse manager.
In 2000, the couple had their second child, a boy who they named Brandon. The family lived in Raleigh for only another year after Brandon was born, when the warehouse where Joseph worked was shut down, and the family was forced to move in with Elise's parents in Oxford, Mississippi.
Joanne graduated from Yoknapatawpha High School with honors and was the salutatorian at the graduation ceremony. She was editor of the school's newspaper and head of the yearbook committee, so it came as no surprise to her teachers and classmates when she went on to pursue journalism as a career.
After earning a Bachelor's degree in Journalism from the University of Mississippi, Joanne began working as a freelance journalist, making enough money to support herself and pursue passion projects on the side.
Joanne's best friend, Bryanna McMillan, describes Joanne as ambitious and outspoken, citing her boldness as one of the reasons they became such good friends as Bryanna is naturally shyer. She added that Joanne has also always had "a way with the guys," being popular and well-liked in both high school and college.
According to Bryanna, Joanne recently began dating a man named Colby Swanson. However, Bryanna added that she doesn't think the relationship will last very long, as Joanne has a tendency to be somewhat fickle.
---