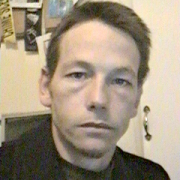 Shawn Sharp bio
Born on August 5, 1979, in Athens, Georgia, Shawn Sharp is the youngest son of James and Veronica Sharp, both deceased. James Sharp was a professor of chemistry at the University of Georgia. With five sons to raise, Veronica Sharp abandoned her hopes of being a novelist, instead becoming a high school English teacher to help support the family.
Growing up, Shawn was always obsessed with sports, playing on every team available to him. Those opportunities were few because his father disapproved of athletics and insisted on outstanding academic achievement. Shawn graduated from Athens Academy in 1997. He then failed out of the University of Georgia his first freshman semester as a declared chemistry major, losing his full academic scholarship.
After that, Shawn worked for nearly a year at the Athens Daily News, essentially as a gofer for the Sports Department. In 1999, he returned to the University of Georgia's Henry W. Grady College of Journalism and Mass Communication where he earned a bachelor's degree in journalism. Following his college graduation in 2003, Shawn worked as a full-fledged sports reporter for the Athens Daily News and then later for The Cincinnati Enquirer. In February of 2013, he accepted a job as the sports editor for The Oxford Eagle.
Of Sharp's four older brothers, two are lawyers, one owns a bookstore in Athens, and one is a software engineer at Google. Shawn has never been married and has no children. His friends describe him as an absolute sports fanatic, who goes to many events that he isn't expected to cover.
---