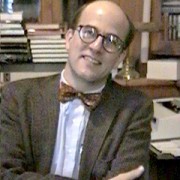 Craig Pegues bio
Craig Pegues was born April 21, 1973, in Oxford, Mississippi, to Oswald and Harriet Pegues. Craig is the only son in a family of four children with two older sisters, Helen and Denise, and a younger sister, Anna.
Craig's father, Oswald Pegues, 72, is a retired entrepreneur whose most successful venture was the purchase of the Oxford Eagle in 1999. After running the paper himself since its purchase, Oswald began handing management responsibilities over to his son in 2010 and fully retired in 2011. Craig's mother, the late Harriet Pegues, was a housewife and served on the boards of several local charities until her sudden death from a stroke in 2017.
Always an avid reader and writer, Craig began publishing his own weekly newsletter, "Craig's Town Square," at age 12. The newsletter included reviews of books he'd read and reports on local events and gossip, which he usually overheard during his mother's bridge club or one of his father's impromptu business meetings at their home. Craig would type up copies of the two-page newsletter on his father's typewriter and distribute them to family and friends. He abandoned publication of "Craig's Town Square" when he entered high school and joined the school paper.
While a junior at Ole Miss, Craig met the former Cassandra "Sandy" Henson of Corinth, Mississippi, when they were set up on a blind date for a sorority formal. Craig and Sandy dated exclusively from that evening and were married in the spring of 1996.
After earning his B. A. in Journalism, Craig accepted a Reporting position with the Northeast Mississippi Daily Journal in Tupelo, Mississippi. Both of Craig and Sandy's children were born in Tupelo, daughter Melissa in 1998 and son Craig Jr. in 2001. In 2003, the Pegues family returned to Oxford, and Craig joined the Oxford Eagle as a Senior Staff Reporter.
Since assuming the role of Publisher of the Oxford Eagle in 2011, Craig has worked hard to improve the quality of the paper. One of his strongest steps in this direction was the hiring of Monica Drum as Crime Reporter in 2012. Impressed with Monica's ability, Craig promoted her to News Editor in 2015 and Managing Editor in 2016. Together, Craig and Monica worked with the Eagle staff to raise the paper to its current award-winning status.
A long-time prominent member of the Oxford community, Craig participates in many local organizations. His memberships include the Chamber of Commerce, the Tourism Council, the Historical Society, the Sons of Confederate Veterans, the Yoknapatawpha County Library Committee, the Rowan Oak Preservation Society, the Rotary Club, the University of Mississippi Alumni Association and United Way of Oxford.
---