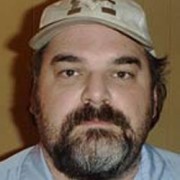 YCSD investigators canvassed businesses, private residences, and pedestrians along the route from Rowan Oak on Old Taylor Road to the Rebel Inn at 2133 South Lamar Boulevard, looking for anyone who may have seen Gus Heller the morning Rolf Warner was killed.
Locations canvassed include Oxford in Bloom at 1446 South Lamar Boulevard, Chevron at 2100 South Lamar Boulevard, FNB Oxford at 2049 South Lamar, and several private residences.
These witnesses were shown a photograph of Gus Heller and asked whether they had seen him at any time on Friday, February 15, 2019.
The interviews summarized below are those relevant to the investigation and are representative of all interviews conducted.
---
---
$ 30.00 – $ 33.00 Jackets feature a detective shield printed in white on the front and FORENSICS in large white type on the back. Shop Now

$ 75.00 $ 60.00 Examine the evidence to solve a murder. Dust evidence for prints & test fabric for the presence of blood. Shop Now

$ 44.00 A real print kit, fully stocked with instructions and enough supplies for at least 50 different print lifts. Shop Now

$ 25.00 $ 22.00 Create a professional crime scene sketch quickly. Shop Now

$ 8.00 Contains 2 of each size paper and plastic bags (large, medium and small.) Use for real evidence or fun. Shop Now

$ 25.00 $ 16.00 A wall chart illustrating common fingerprint comparison characteristics. Shipped in a protective cardboard tube. Shop Now

$ 4.50 – $ 150.00 The standard FBI fingerprint card, form No. FD-258 version: 11-1-20 used for noncriminal fingerprinting Shop Now

$ 8.00 $ 7.00 This sturdy, bright yellow lanyard printed on both sides with "CRIME SCENE DO NOT CROSS" in black letters. Shop Now

$ 44- 54 explores a different crime scene processing technique each month. Shop Now