What happened?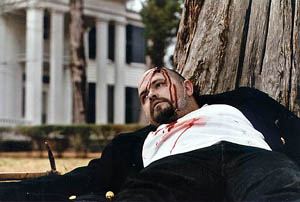 The Yoknapatawpha County Sheriff's Department is investigating the death of a German man, Rolf Warner, who was found dead on the grounds of Rowan Oak, William Faulkner's home, on February 15, 2019.
Groundskeepers discovered the body around 10:00 a.m. and called 911.
Help investigate the case
Case documents are presented in reverse chronological order in the Case Files section.
There are four types of case documents: Evidence, Interviews, Biographies, and Press. Click the relevant tag at the top of the Case Files page to filter by document type.
If this is your first look at the investigation, you may want to start with one of these case documents: