Updated blood ABO typing
YOKNAPATAWPHA COUNTY FORENSIC LABORATORY

REPORT DATE: 7/23/2020

Madeline Holland, Ph.D.
555 Jackson Avenue
Oxford, MS 38655
662-234-XXXX (FAX 662-234-XXXX)

Analysis: ABO Blood Typing

Case: 003419-11G-2020

Case Description: Philip Fontaine Homicide

Investigative Agency: Yoknapatawpha County Sheriff's Department

Investigating Officer(s): Det. S. Murphy. Det. T. Armstrong
Blood samples collected from Joey Beecher, Bruno Coleman and Benito Flores pursuant to warrants were subjected to ABO blood type testing. The results were then compared to blood types found at the scene.
DNA analysis of the samples is pending.
* Blood type of these samples is consistent with Philip Fontaine, and DNA analysis confirmed those samples are attributed to the victim.
| | | | |
| --- | --- | --- | --- |
| Evidence Item | Description | Type | Type Consistent With |
| 003419-04-02A | Chef's knife ‒ Sample location: 5cm from tip | Inconclusive | Undetermined |
| 003419-04-02B | Chef's knife ‒ Sample location: tip of blade | A+ | Philip Fontaine* |
| 003419-04-02C | Chef's knife ‒ Sample location: handle | AB- | Benito Flores |
| 003419-04-02D | Chef's knife ‒ Sample location: blade/handle junction | Inconclusive | Undetermined |
| 003419-S01 | Blood sample from Philip Fontaine | A+ | Philip Fontaine* |
| 003419-S02 | Presumed blood smear located on Philip Fontaine's left cheek | AB- | Benito Flores |
| 003419-S03 | Pooled blood near body on kitchen floor | A+ | Philip Fontaine* |
| 003419-S04 | Presumed bloody fingerprint on kitchen cabinet door | AB- | Benito Flores |
| 003419-S05 | Shoeprint on kitchen floor | A+ | Philip Fontaine* |
| 003419-S06 | Red substance on broken glass | AB- | Benito Flores |
| 003419-S07 | Red droplet on kitchen floor | AB- | Benito Flores |
| 003419-S08 | Red droplet on kitchen floor | AB- | Benito Flores |
| 003419-S09 | Red substance on kitchen sink | AB- | Benito Flores |
| 003419-19 | Blood sample collected from Bruno Coleman | A+ | Bruno Coleman |
| 003419-30 | Blood sample collected from Joey Beecher | B- | Joey Beecher |
| 003419-42 | Blood sample collected from Benito Flores | AB- | Benito Flores |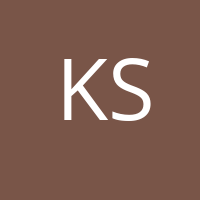 This comment was minimized by the moderator on the site
This comment was minimized by the moderator on the site
There are no comments posted here yet