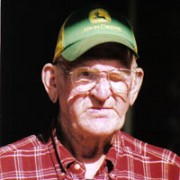 Albert Clark bio
Albert Clark was born on February 15, 1939. He presented himself at Yoknapatawpha Acres 73 years later saying he needed somewhere to be.
The only thing he wrote on the nursing home application was his name and date of birth, and he's never shared another detail about his past.
The admissions director at the time, Nellie Smith, ran a background check on him using his fingerprints and found he had no criminal record but couldn't find any verification of his identity.
Mrs. Smith helped him sign up for Medicaid and put him in touch with some charitable organizations, the combination of which now covers his nursing home care and incidental expenses.
Albert has never had any visitors or phone calls during his stay at Yoknapatawpha Acres, but he has made many friends among the residents and some of the staff.
---
$ 44- 54 explores a different crime scene processing technique each month. Shop Now

$ 8.00 Contains 2 of each size paper and plastic bags (large, medium and small.) Use for real evidence or fun. Shop Now

$ 8.00 $ 7.00 This sturdy, bright yellow lanyard printed on both sides with "CRIME SCENE DO NOT CROSS" in black letters. Shop Now

$ 25.00 $ 16.00 A wall chart illustrating common fingerprint comparison characteristics. Shipped in a protective cardboard tube. Shop Now

$ 44.00 A real print kit, fully stocked with instructions and enough supplies for at least 50 different print lifts. Shop Now

$ 25.00 $ 22.00 Create a professional crime scene sketch quickly. Shop Now

$ 75.00 $ 60.00 Examine the evidence to solve a murder. Dust evidence for prints & test fabric for the presence of blood. Shop Now

$ 4.50 – $ 150.00 The standard FBI fingerprint card, form No. FD-258 version: 11-1-20 used for noncriminal fingerprinting Shop Now

$ 30.00 – $ 33.00 Jackets feature a detective shield printed in white on the front and FORENSICS in large white type on the back. Shop Now