Nursing home employee found dead
OXFORD WEEKLY PLANET
Thursday, January 9, 2020
Employee at local nursing home found dead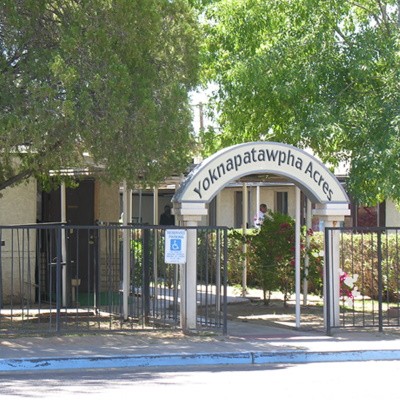 An orderly at the Yoknapatawpha Acres Nursing Home on Belk Boulevard was found dead behind the facility Thursday afternoon.
Jerry Shaw, 31, was discovered by a co-worker around 4:00 p.m., according to Yoknapatawpha County Sheriff Department spokeswoman Elizabeth Jones.
Jones said the cause of death is unknown and the case is being investigated as a homicide pending an autopsy.
"We have never had an employee pass away at work before," said Yoknapatawpha Acres manager Richard Landrigan. "This is a terrible loss, of course, but we will continue to provide our usual excellent standard of care to our residents and their families. It's what Jerry would want us to do."
Nursing home staff said the location where the body was found is an area where employees sometimes go on their breaks to smoke or just to get outside for a few minutes. They said residents and their visitors are not allowed in that area.
The co-worker who found the body asked not to be identified but said she was shocked by the discovery.
"At first I thought he was just being a jerk and trying to scare me, but after he didn't move at all, I went over and checked. He had no pulse. He was dead right there on the ground," she said.
Shaw was born in Taylor and had been living in Oxford for more than a decade. He had been employed at the nursing home for several years and was working a 12:00-8:00 p.m. shift at the time he died, according to co-workers.
An autopsy to determine the cause of death is scheduled for tomorrow.
Check back for updates on this developing story.
By Kemper Jones at 6:00 PM
---