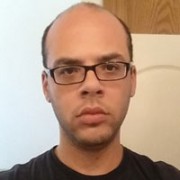 David Estrada biography
David Estrada was born on April 27, 1980, in Arcadia, California. His father, Hector Estrada, was a first-generation Mexican immigrant who owned and ran a local pizzeria. His mother, Cassie Carol, was an elementary school teacher. They divorced in 1985 when Hector returned to Mexico, leaving David and his two older sisters with their mother.
As a child, David was infamous for being a troublemaker and failing classes. Teachers attributed his rebellious attitude and lack of discipline to growing up in a broken home. From first grade to senior year of high school, he had been suspended over two dozen times and transferred to three different school districts.
In an attempt to keep him out of trouble during the summers, David's mother sent him to Mazatlan, Mexico, to work at his father's limousine business every year. With the money he saved up, David was able to attend Riverside Community College, where he studied political science.
During his college years, David seemed to turn over a new leaf. Witnessing firsthand the poverty and social injustice in Mexico had motivated him to pursue a career in law. After earning his undergraduate degree, David took the LSAT and applied to law school for the first time, with no success. He reapplied the following year to the same result.
In 2003, David moved to Jackson, Mississippi, with his then long-term girlfriend in the hopes of overcoming his setback with a change of scene. Things began to look up when he found a job working with underprivileged teenagers. Over the next few years, David fell in love with his work. He also fell out of love with his girlfriend when he learned of her infidelity.
After the breakup, David accepted a job in Oxford, working with recovering prescription drug addicts. In 2013, David met Lorraine Sherman on a trip to the pharmacy with one of his clients. The two began dating shortly afterward and married that same year.
Around that time, David met his wife's friend, Kelly Moran. He socialized with Kelly and her husband when Lorraine asked him to, but he never sought to spend time with Kelly. She struck David as being all too similar to the clients he worked with every day. He was neither surprised nor grieved when he heard about Kelly's death.
---