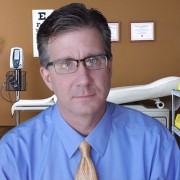 James Cuthbert biography
James Remington Cuthbert was born in New York City on October 17, 1967, to John Cuthbert, M.D. and Felicity Newman, M.D.
Keeping to the Cuthbert family tradition of breeding physicians, John Cuthbert was a notable oncologist who worked at the Memorial Sloan Kettering Cancer Center for over 50 years until his retirement in 2016.
Felicity Newman, also now retired, worked as an orthopedic surgeon at NewYork-Presbyterian Hospital. James has one older sister, Emma, who has since become estranged from the family after dropping out of medical school to become a cross-country truck driver.
Growing up on the Upper East Side of Manhattan, James and his sister attended prestigious private schools until college. Their parents spared no expense on their education, paying for both to attend Colombia and, subsequently, Yale Medical School. The siblings had a long-running friendly rivalry, competing in everything from grades to extracurriculars.
After living in the shadow of his older sister for so long, James secretly rejoiced when Emma dropped out of Yale during her second year. At that time, he decided to follow his father's footsteps and specialize in oncology.
In 1990, James began his residency program at the MD Anderson Cancer Center. Four years later, he returned to his hometown to complete a fellowship at NewYork-Presbyterian.
Shortly afterward, James met Nicolette Mangeret, a French model turned New York socialite, at one of the hospital's annual charity galas. They married in 1998 and had their first child a year later.
After the birth of his second child, James grew increasingly disgruntled with the drudgery of home life and threw himself into work. In 2004, he became a member of the American Association for Cancer Research, and he has been at the forefront of numerous clinical trials in cancer medicine.
James' fast-track to success was unexpectedly derailed when a scandal involving an affair with a patient came to light in early 2012.
On the verge of losing his job and marriage, James convinced his family to relocate to Oxford, Mississippi, later that year. At the recommendation of a former colleague, James accepted an oncologist position at Baptist Memorial Hospital and has worked there since.
His two children, Julia and Steven, currently live abroad in Europe.
James met Kelly Moran soon after moving to Oxford through his wife, who was good friends with Kelly.
---