Eagle editor found dead
OXFORD WEEKLY PLANET
Sunday, July 14, 2019
Eagle editor found shot in office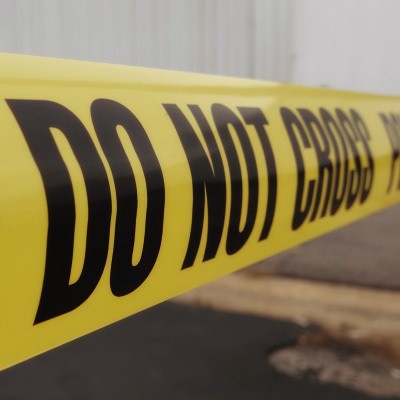 Yoknapatawpha County Sheriff's Department deputies were called to the offices of the Oxford Eagle newspaper on Jackson Avenue in Oxford early this morning to investigate the apparent murder of Monica Drum, the newspaper's managing editor.
Officials said that Drum was apparently shot but declined to provide additional details.
Her body was found by Ernest Parrish, a long-time security guard at the newspaper, while he was making his regular weekend rounds of the newspaper building. Parrish reportedly heard gunshots around 3:00 a.m. and called 911.
Drum was well-known at City Hall for making surprise appearances at meetings held by the mayor and aldermen and demanding an accounting on behalf of the citizens of Oxford. One official who requested anonymity said that, to him, the seven most intimidating words in the English language were "Monica Drum is here to see you."
Each year, Oxonians offered Drum's name as an example of the kind of person they would like to have helping to run their city government, and during election years, she had to continually refuse pleas to run for a city government seat, claiming that her true and only love was journalism and not politics.
"If I can make a difference," she was often quoted as saying, "then it's going to be by reporting the news, not making it."
No matter what others thought of her, Drum was respected statewide for her on-the-spot and almost prescient coverage of important events in the city and surrounding area, and for her thoughtful criticism and editorials where she continually put the benefit of the entire town at the forefront.
A series of editorials she penned this year, for example, supported lifting the ban on chain stores on the Square, arguing that the exclusion infringes on the freedoms of speech and commerce and deprives the citizens of desired goods and services. City officials are reportedly reconsidering the controversial issue, in part due to Drum's persuasive arguments.
Under Drum's tenure as managing editor, The Oxford Eagle received a number of awards for spot reporting and investigative journalism, including the Southern States Newspaper Association's award for General Excellence in 2017 and 2018.
Drum was promoted to managing editor for The Oxford Eagle in 2016, replacing editor Alice Taylor, who retired. A resident of the Oxford community since 2012, Drum received her degree in journalism from Kent State University and held various positions at The Cincinnati Enquirer before moving to the Oxford area to take a position as crime reporter at The Oxford Eagle.
Monica Drum was an honorary member of the Chamber of Commerce, the Kiwanis, and the Rotary Club and is survived by her parents, Mr. and Mrs. Frank Drum, who are both involved in higher education.
She will be buried in Kent, Ohio, according to her family. A memorial service will also be held in Oxford, but no further details were available at publication time.
Check back for updates on this developing story.
By Oxford Weekly Planet News at 3:03 PM
---