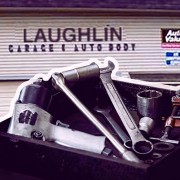 Canvass – Laughlin employees
While Detectives Beckwith and Magee spoke with Chas Laughlin, other YCSD investigators talked to the current employees of Laughlin Automotive and Body Shop at 2522 University Avenue in Oxford in an effort to find information on the missing 20-year-old Daniel Collier.
The employees were asked about Daniel's interactions in the workplace as well as their whereabouts the first week of January, the last time Daniel was seen in Yoknapatawpha County.
The interviews summarized are some of the most typical or relevant to the investigation and are representative of all the interviews conducted.
---