Wendy Holloway bio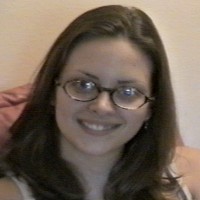 Wendy Pane Holloway was born to Richard Alan Pane and Elizabeth Austin Pane in Pittsburgh, Pennsylvania on January 27, 1989. Her father, Richard, worked in construction. Elizabeth had been a mathematics prodigy but dropped out of college when she learned she was expecting their first child, Wendy's older brother Peter.
From a very early age, Wendy showed great promise, especially in mathematics, and her mother encouraged her to pursue her academic endeavors. Wendy's teachers were so impressed with her academic achievements, she was promoted directly from the 7th grade to the 9th. Wendy's dedication to her studies proved fruitful when she won a scholarship at to Stanford University.
Wendy seemed to excel in everything she put her mind to. After growing up in a home where money was dear and parents were at odds with one another, she was determined to make something of her life. She dreamed of success, riches and true love. She wanted it all and aimed to get it at any cost.
Classmates regarded her with both awe and envy. Rumors circulated that she was so driven to get ahead that she had no compunction about "borrowing" an idea from someone else if she felt she could develop it faster and better. Consequently, Wendy had few long-term friends, but she didn't seem to mind and preferred her mother's company to anyone else's.
When Wendy was eight, her parents' stormy marriage came to a screeching halt. A knock-down, drag-out fight between them resulted in Elizabeth kicking Richard out for good. Wendy had spent the night with a cousin and was shocked when she returned home to discover her father no longer lived there.
From that time forward, Wendy hardly ever saw her father. On the rare occasions that she did, he was bitter and resentful toward her, which only confused her. Her psychoanalyst told Wendy that the emotional scar of her unresolved issues with her father was the cause of her love life woes.
In her senior year of college, Wendy fell wildly in love with John Holloway. After a whirlwind romance, they were married on June 12, 2010. But Wendy's happiness and marriage were to be short-lived. John was jealous and believed Wendy had an affair with a co-worker on a project that required many late night shifts.
They were divorced on September 11, 2012, and after that, Wendy resolved not to get too emotionally invested in another man. She had occasional affairs over the years, but they always ended within a few months. Wendy scarcely noticed when each man left because she had come to expect it. She believed she just wasn't built for marriage and left it at that.
She dove into her work and made a real name for herself in the information technology industry. She worked as an analyst/web developer/site architect as an independent contractor. She was offered a big contract by a software company in Seattle, Washington to do some work on a government contract and relocated without blinking an eye.
In Seattle, she met Jenny Sadlier, another I.T. consultant, and they clicked. Jenny was quick to notice Wendy's ability to get attention and respect in the workplace and was dead set on learning everything Wendy could teach her. Within six months, they were roommates and friends.
In 2016, Wendy made a windfall in cash and stock options through an internet IPO and for the first time in her life decided to take a vacation. Jenny offered to care for her possessions and keep an eye on things for Wendy during her absence.
During her travels over the summer, Wendy met novelist Blake Stillwater on the island of Bali. From their first meeting at The Four Seasons resort, there was chemistry. They were inseparable for the remainder of Blake's stay. After two weeks, Blake returned home, while Wendy continued her travels and returned to the US in August.
Wendy stopped over in Los Angeles on her way home to Seattle and met up with Blake again. They discussed his upcoming novel, which revolved around online crime, but Blake was struggling with the technical aspects of the plot. Wendy agreed to help him with the research and said she would be willing relocate to Blake's hometown of Oxford, Mississippi so they could work together more closely.
After a brief stay with her mother in Pittsburgh, Wendy moved to Oxford in early September and began her research.