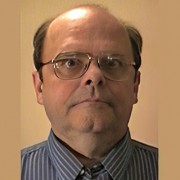 Earl Sullivan bio
Earl Roy Sullivan was born in Oxford, Mississippi on May 12, 1967, to Carlotta Millar Sullivan and John Albert Sullivan. He was the youngest of seven sons and learned at an early age how to hold his ground. Though some might call him stubborn, he believes himself to be persistent and able to maintain a course of action.
As a child, he would help his father, who was a carpenter and cabinet maker, in his workshop. Earl found he worked well with his hands and apprenticed under his father as a carpenter and furniture refinisher at age 16.
He graduated from Yoknapatawpha County High School in 1985 with average grades. In 1986, he enlisted in the Army and was stationed at Fort Ord, California. Though he expected to be shipped overseas, Earl never saw any action and spent his Army years stateside as a supply officer.
When he returned to Oxford in 1989, he met and married Aileen O'Brien. They had three daughters: Mary-Elizabeth, Jolie Anne, and Leticia Katherine. Mary-Elizabeth married in 2012 and blessed the Sullivans with twin grandsons: Joseph and Matthew. Never having had any sons, Earl was delighted and spends all the free time he can with the boys, teaching them ball playing techniques, fishing, and woodworking.
Earl went to work for the Mitchell Company in 2002 and hopes to retire with a good pension in five years. Though he started out as a journeyman carpenter with the company, a bulldozer accident in 2009 left him with a leg injury and a permanent limp. Rather than go on permanent disability, he opted to apprentice and become a foreman for the company.
The company considers him one of their best assets, which is why they assigned him to be site supervisor for their client Robbins Development's high profile Kelly Green project.
He is a devout Christian and attends church every Sunday at Calvary Baptist Church, with his wife, children, and grandchildren.
---