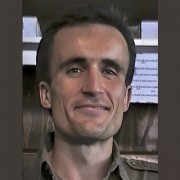 Michael Robbins bio
Michael Anthony Robbins was born July 14, 1990, in New Orleans, Louisiana, the only child of Charles, a literature professor, and Maggie, an elementary school music teacher.
Michael was never more than an average student who preferred extracurricular activities over studying. During his sophomore year in college, Michael was floundering academically and going out to nightclubs and bars in New Orleans to forget his troubles. Most of the friends he made on the club circuit were older and working in "the real world." One of them, real estate developer John LeChamp, saw a spark in Michael and offered him a sales job. Michael accepted immediately and dropped out of college.
While working for LeChamp Properties, Michael got his real estate license and made important friends in high places. When John gave Michael his first solo project, Michael persuaded various politicians and investors to back the project, and before he knew it, every unit was sold before the foundations were poured. No one was more surprised than Michael that his first project was a huge success. Suddenly he was the whiz kid of New Orleans real estate.
Seizing the opportunity, Michael left LeChamp Properties and started Robbins Developments. In the beginning, he had more investors than he knew what to do with and simultaneously started three housing developments around New Orleans. But without the resources of LeChamp Properties, all of the developments lost money. His investors deserted him, and Robbins Developments was on the verge of bankruptcy.
Then Steve Berlucci, an old friend from Michael's clubbing days, contacted him about developing some properties in Gulfport, Mississippi. It was the only project he'd been offered in months, so Michael closed up shop in New Orleans and moved to Gulfport.
Michael carved his niche building attractive and affordable condominiums. Steve Berlucci and some of his friends in the casino gaming industry provided the backing, and soon Robbins Developments was thriving again with properties cropping up all around Gulfport, plus a few in Biloxi and Tunica.
When he wasn't working, Michael relaxed in the local casinos or at private parties with his gaming friends. He often spent hours at the blackjack tables and never lost his taste for partying. Some speculated that Michael had quite a cocaine habit, but he was never caught taking drugs of any kind.
For a time, he was romantically linked with Steve Berlucci's younger sister, Angela. But when Michael showed no inclination towards marriage after a year of dating, the relationship fizzled, and Angela moved back to New York.
After many highly successful years in Gulfport, business associates and friends were stunned when Michael abruptly moved his operations to Oxford in late 2020. He broke ground for The Clovers condominiums on College Hill Road in January 2021. Aimed at the university market, the property was nearly sold out by the time it was completed the following August. Michael immediately started work on his next project—Kelly Green. After a few delays, construction began on the development off Highway 7 south of Oxford in March 2022.
Since moving to Oxford, Michael has become known as one of the most eligible bachelors in town. Although he plays the field, friends say he has recently become smitten with one particular woman who he has refused to name, apparently because she has rebuffed his repeated attempts to start a relationship.
Michael continues to play as hard as he works in Oxford, just as he did in Gulfport and New Orleans. Outside of work, he can often be found out on the town or entertaining friends at his condominium at The Clovers.
---