OXFORD WEEKLY PLANET
Guest Post
Friday, July 16, 2021
Why no leads in double murder?
On July 9, local attorney Robert Pruitt, 38, was found dead of a gunshot wound in his home. Also in the Pruitt residence was the body of exterminator Wayne Fisher, 56. Fisher was also killed by a gunshot wound.
Initially, no reason was given for why Fisher was in the Pruitt residence. Now, a week after the discovery of the two bodies, no arrests have been made and sources close to the investigation claim the police are floundering.
All these bodies, just piling up, is unacceptable in this community. Every couple of months, there's another murder in this town, and our sheriff's department seems unable to stop it. Sure, they eventually solve the case, but that's not slowing down the homicide rate.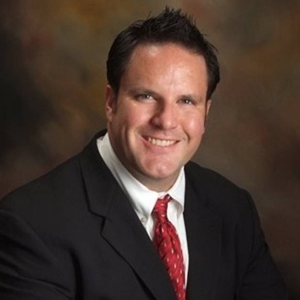 Oxford City Councilman Keith Palmer
I don't see how they're going to solve this one, and I'm not the only one who thinks so.
A former member of the YCSD told me, "They're struggling. I've heard they don't have a link between the two victims, much less any suspects. They don't even know why Fisher was in the house."
Just talk to anyone on the Square, and you can uncover a number of possible suspects.
Fisher went through a very acrimonious divorce and was estranged from his ex-wife and elder son. He co-owned Fisher Pest Control with his younger son, Ned, and both men had criminal records.
Sheriff's department officials would not tell me whether the evidence indicates any possible involvement by members of Fisher's family but did say that they had spoken to the ex-wife and children as part of the routine investigation.
My question is: have they talked to them enough? Have they pressed hard enough? How hard is the YCSD really trying to solve this horrific double murder?
And the potential suspects don't stop with people connected to the Fisher family. Attorney Robert Pruitt is also said to have had enemies.
Defense attorneys who knew Pruitt told me, "I don't know about any specific troubles Robert might have been having, but in my own practice, I know people get mad. I've had a few people come to me looking for revenge."
If a mere civilian like me can identify so many potential suspects, why is the sheriff's department having so much trouble?
The Yoknapatawpha County Sheriff's Department continues to refuse to discuss the case in detail.
Public Information Officer Elizabeth Jones issued a statement that read "we are going through our normal investigation procedures, and we are confident that we will clear this case. The people of Oxford can rest assured that the killer or killers will be brought to justice."
Unfortunately, many in the community don't share the department's confidence. Even if this particular case is solved, there seems to be no slowing down of the murder rate.
"We consistently have several homicides every year for what seems like the last 25 years or more. In a town this small, that has to mean something," Reverend John Martin of Calvary Baptist Church told me.
Sheriff Taylor Sheldon and Mayor Claire Windham should step forward and publicly answer for their actions—or lack thereof—taken to solve this multiple homicide and to reduce the overall murder rate in Oxford.
They are accountable to the citizens of Oxford and are responsible for guaranteeing our safety, and we have a right to know what is being done on our behalf.
Mayor Windham and Sheriff Sheldon must take immediate, effective steps to resolve these critical problems plaguing our city. If they cannot, they should resign their offices and let Oxonians replace them with someone who can.
Keith Palmer
Oxford City Councilman
By Oxford Weekly Planet News at 1:00 PM