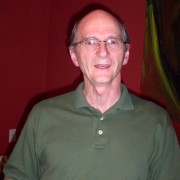 Wayne Fisher biography
On September 15, 1964, Wayne Fisher was born in Damascus, Mississippi, to Jimmie and Esther Fisher. Jimmie worked at a pulpwood factory, and Esther took care of Wayne and his four brothers and sisters. Members of the community recall the Fisher family as balanced on the edge between respectable and "trashy."
Finances seemed to often drive Jimmie Fisher to the wrong side of the law, and criminal records show he was convicted of several minor charges such as gambling and delivering illegal alcohol. According to officers on the force at the time, Jimmie never gave them any trouble any time he got caught.
Church members recalled that Esther fought to keep the family on the proper path, and after each of Jimmie's arrests, the Fishers would appear in church on Sunday mornings for a few weeks. But when the family finances got tight again, Jimmie would fall back on his old ways of making a fast buck and wind up in trouble again.
Few records of Wayne's time in school survive after a fire in 1983 wiped out most of the files from that era. Teachers remembered Wayne as unremarkable—neither a poor student nor an outstanding one—and like many of his peers, he dropped out as soon as he was old enough and went to work in the pulpwood industry.
In 1982, Wayne enlisted in the Army and served for five years. Military personnel would not comment on how Wayne spent his time during his enlistment, citing privacy and confidentiality requirements, but did say he received an honorable discharge.
Wayne next appears in public records in 1988 when he obtained a marriage license in Jackson, Tennessee, with Christine Schulte. Hospital records show a son named Joel, born six months later, and a second son named Ned a couple of years later.
Wayne's employment record is spotty during this period, but his criminal record begins in 1992 with an arrest in Quitman, Mississippi, for transporting illegal cigarettes. A common crime was to hijack a truck carrying cigarettes and then sell the stolen tobacco products at a steep discount without paying any state taxes.
Wayne wasn't implicated in the actual hijacking but was convicted of receiving stolen goods. The dollar amounts were small enough that the Mississippi State Tax Commission left him alone, and he served a month in the county jail.
In the mid-1990s, Wayne had three alcohol-related arrests throughout small towns in Mississippi. School records from that period show that principals requested counseling for the Fisher children more than once, and Child Protective Services conducted several examinations of the Fisher family and home.
On at least one occasion in 2001, Pontotoc police officers were summoned to the Fisher residence to intervene in a domestic dispute. Wayne and Christine's divorce was finalized in 2002.
In the early and mid-2000s, Wayne worked for Charvel Construction, whose owner, Gary Charvel, recalled Wayne as a hard worker and a dedicated employee. Charvel also remembered Wayne's dedication to his sobriety and his desire to repair his relationships with his kids.
In the late 2000s, Wayne began working for EZ Pest Control in Batesville, Mississippi. His supervisors there described him as an uneven employee, sometimes dedicated and hard-working, and lazy at other times.
After Wayne was arrested for petty theft in 2013, EZ Pest Control allowed him to keep his job. His co-worker Jason Petty said Wayne seemed to straighten up after his arrest because Wayne didn't want to jeopardize his recently renewed connection with his younger son, Ned, and hoped to get back into his estranged older son's good graces.
In 2017, Wayne and Ned went into business together and launched Fisher Pest Control in Oxford. It appears that Wayne led a clean life after starting the business with his son. His criminal record since 2013 is clean, and no witnesses said he had any problems with alcohol or other legal problems.
There is no evidence of Wayne maintaining any romantic relationships during this time. "He just seemed to be concentrating on work," said His friend Harry Sorrenstam said Wayne was concentrating on work and noted it was a shame that Wayne was killed just as he was getting his life together.
---