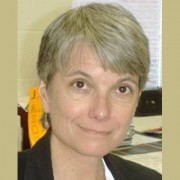 Christine Fisher biography
Christine Schulte was born on August 23, 1968, in Memphis, Tennessee, to Stephen and Donna Schulte. Stephen Schulte was a carpenter, and Donna took in washing for some of Memphis' wealthier citizens and occasionally watched children in her home.
Information is lacking on Christine's early life. It seems the Schulte family was very private, and Christine's early school career was neither good enough nor bad enough to attract much attention. By the time Christine was in high school, it seems she developed a close friendship with a fellow student named Eileen Stanley. Interviews with Stanley revealed that Christine was intelligent but terribly shy.
"Plus, her family didn't do much to broaden her life," Stanley said. "They loved her, and everyone really got along. But they were just so isolated within themselves, not much was expected of Christine. She didn't seem to have any dreams."
High school passed for Christine without much excitement. After graduation, she got a job working as a receptionist in a Chevrolet car dealership, Blue Ridge Auto. She worked for a couple of years after high school, and once again, seemed to live a very quiet life.
Co-workers from the dealership describe her as hard-working and private. "She just really kept to herself. No one really knew much about her," said retired car salesman Tom Howard.
Howard recalls a very particular customer, who wouldn't be satisfied until he got the exact car he wanted. "He was bound and determined to get this new 1987 Camaro. But I remember 'cause we had to order it. He had to have Z28."
Besides the particular desire for this car, Wayne Fisher made a big impression at Blue Ridge Auto by paying cash for his new car when it arrived from the factory. Employees at the dealership also noticed Fisher because he was the only person they had ever seen talking to Christine.
In the next year, Wayne Fisher married Christine. The couple lived for a couple of years in Memphis, welcomed two new boys to their young family, and ultimately relocated to Mississippi. Exact addresses are hard to locate but it appears that the Fisher family lived in the general Tupelo area, frequently moving from one town to another until settling in Pontotoc.
Christine periodically took jobs at area clothing stores and once worked at a grocery store. A former supervisor remembered Christine as nervous and flighty and said she had "some kind of man trouble."
That "man trouble" was Christine's own husband, Wayne, about whom she regularly complained to her young sons. After his military service, Wayne was apparently unable to settle down and find a job he could tolerate, and instead took up odd jobs and smuggling gigs that Christine referred to as "dirty work."
Joel remembers his dad was never around, and when Wayne did show up, he and Christine usually fought most of the time.
In 2000, Pontotoc school officials requested that Child Protective Services conduct examinations into the fitness of the Fisher household, but no action was ever taken.
In May 2001, neighbors called the police with reports of a domestic disturbance at the Fisher residence. After Wayne spent two days in jail, Christine dropped the charges.
In 2002, county clerk records indicate that Christine filed for divorce from Wayne, and the proceedings were finalized that same year.
Christine worked in a retail store at the Tupelo Mall and at the local hardware store to support the family after the divorce. There are almost no records and no witnesses from this time in her life.
It appears that, after Wayne moved out for good, Christine developed a drinking problem and sought treatment while Joel and Ned were still in high school.
Ever since the boys left home and were on their own, Christine has worked as a receptionist in a doctor's office and picked up seasonal jobs at the mall during Christmas. Co-workers report that she keeps to herself, works hard, and remains an intensely private person.
---
$ 75.00 $ 60.00 Examine the evidence to solve a murder. Dust evidence for prints & test fabric for the presence of blood. Shop Now

$ 25.00 $ 16.00 A wall chart illustrating common fingerprint comparison characteristics. Shipped in a protective cardboard tube. Shop Now

$ 30.00 – $ 33.00 Jackets feature a detective shield printed in white on the front and FORENSICS in large white type on the back. Shop Now

$ 44.00 A real print kit, fully stocked with instructions and enough supplies for at least 50 different print lifts. Shop Now

$ 44- 54 explores a different crime scene processing technique each month. Shop Now

$ 8.00 $ 7.00 This sturdy, bright yellow lanyard printed on both sides with "CRIME SCENE DO NOT CROSS" in black letters. Shop Now

$ 8.00 Contains 2 of each size paper and plastic bags (large, medium and small.) Use for real evidence or fun. Shop Now

$ 25.00 $ 22.00 Create a professional crime scene sketch quickly. Shop Now

$ 4.50 – $ 150.00 The standard FBI fingerprint card, form No. FD-258 version: 11-1-20 used for noncriminal fingerprinting Shop Now