Developer found murdered
OXFORD WEEKLY PLANET
Saturday, July 11, 2020
Developer found murdered in apparent burglary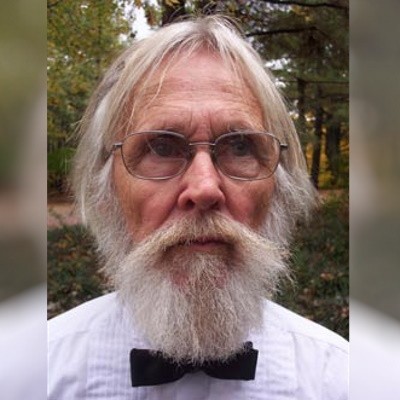 Eccentric Oxford real estate magnate and developer Philip Fontaine was found reportedly stabbed to death in his home early Saturday morning in what officials are saying may have been a robbery gone awry.
Investigators reported the residence on 655 North Lamar was ransacked, and Fontaine apparently attempted to fend off his attacker with a cane and handgun, according to Yoknapatawpha County Sheriff's Department Public Information Officer Elizabeth Jones.
Fontaine's wife, Ashley, called 911 after returning home late and discovering the body, Jones said. Both she and Fontaine's son, Grant, had been out for the evening, but returned shortly after 1:00 a.m., Jones added.
"It appears that this may have been a case of someone being in the wrong place at the wrong time and surprising an intruder, with tragic results," said Jones.
Jones would not disclose further details of the case, pending ongoing forensic analysis and investigation, but said the department was pursuing several leads.
Reached by telephone Saturday morning, Ashley Fontaine declined to answer questions about the incident, saying she and her stepson are "completely in shock and need to comfort each other in privacy."
Fontaine is also survived by ex-wives Rebecca Ford of New Orleans, La., and Serena Howell of Biloxi, who is Grant Fontaine's mother. Other survivors include daughters Annette Ivy of Santa Clara, Calif., Teresa Canton of New Orleans, and son David Fontaine of Dallas, Texas.
With a 25-year career in real estate, Fontaine was considered a leader among Oxford's business interests and was often at the center of controversy about the town's commercial development.
In 2011, he backed the Montcrest housing development, enraging local environmental groups by proposing to build 45 top-range homes and a golf course on forest lands designated as a habitat of the endangered red-cockaded woodpecker. When protesters sabotaged the project's construction site, Fontaine successfully sued the local Sierra Club for $5.8 million in damages.
Controversy also dogged Fontaine's latest project, an upscale retail and restaurant development partially funded by state redevelopment monies earmarked for helping the region's economic recovery. Fontaine's plan to buy out and raze three struggling farms east of Oxford along Highway 7 for the project raised the hackles of long-time residents, and in May, the group Farms not Frye's collected enough signatures to put the issue to a vote in November.
But Oxford Chamber of Commerce President Randall McCoy said Fontaine had the interests of the community at heart.
"Phil wanted the place he loved to prosper, and that meant changing with the times," McCoy said. "We've lost a forward-thinking leader, and it's a real shame."
Check back for updates on this developing story.
By Oxford Weekly Planet News at 9:00 AM
---