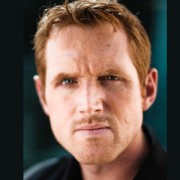 Emmett Sanford bio
Emmett Sanford was born on September 30, 1982, in Detroit, Michigan. He is the second youngest of four children with two older sisters and a younger brother. Emmett's father worked as a car salesman and his mother as a bank teller, providing a modest yet comfortable living for their family.
Emmett demonstrated an aptitude for football at a young age, often playing on weekends with his father and brother. During his freshman year at Cass Technical High School, Emmett tried out for the football team and was appointed quarterback, making him the youngest quarterback that the team had seen in years.
In Emmett's junior year, his team made it to the Championship Game of Division 1 Michigan State Tournament. Although they lost by a narrow margin, Emmett received a call the following day from a recruiter for the Ole Miss football team. Thrilled with the prospect of continuing his football career, Emmett accepted the recruiter's offer of a four-year football scholarship and enrolled at Ole Miss.
Two years later, Emmett proved to be a solid running back for the Rebels. In the summer of 2003, Emmett began dating Deirdre Littleton, a waitress at a local restaurant. It would be the beginning of the end of his NFL dreams. Six months into dating, Deirdre became pregnant.
Feeling responsible and more than a little panicked, Emmett dropped out of college and married Deirdre. He started working graveyard shifts at gas stations to support his family. His son, Liam, was born in 2004.
The Sanfords suffered financial hardship for several years and were barely able to scrape by a living. Yet in 2007, their conditions improved dramatically when Emmett's father-in-law promoted him to manager of Littleton Plumbing.
Emmett's good fortune lasted ten years until he fell prey to temptation and had an affair with Justine Osborne, an old flame from college. Wracked with guilt, Emmett sought consolation from the pastor of his church.
On the pastor's advice, Emmett reluctantly confided in Deirdre about his affair. They went through every motion to try to save their marriage, including counseling from Pastor Martinson, yet Deirdre still filed for divorce in 2018.
In the drawn-out proceedings that followed, Emmett lost everything—the house, the car, and custody of Liam. On top of all that, he was fired by his former father-in-law and suffered through unemployment for many months before finding a part-time cashier position at a grocery store.
---