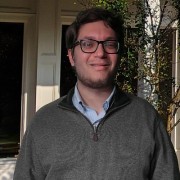 Axyl Floyd bio
Alexander "Axyl" Floyd was born on February 9, 2000, to Wyatt Floyd and Hillary "Hilly" Musgrave from Southaven, Mississippi. Neither Wyatt nor Hilly was ready to be parents; Wyatt was just 18 years old, and Hilly was turning 18 two weeks later. Regardless, Hilly's parents pushed the two youngsters into marriage later that February.
Wyatt went to work in construction while Hilly stayed home with little Alexander. Even though Wyatt was making good money off of the large building projects in the early 2000s like those surrounding the Baptist Memorial Hospital–Desoto expansions, his marriage had never been more than a facade for the social and religious pressures of the community.
That facade crumbled in 2006 when Wyatt got Debby Rosamond, his site manager's wife, pregnant. This escapade ended both Wyatt's marriage and his construction job. Hilly moved Alexander to Oxford, Mississippi, where her parents had purchased a home in 2003. Wyatt stayed in Southaven looking for work and attempting to avoid paying alimony at every turn.
Hilly did her best to raise Alexander, but her permissive parenting brought out his father's traits in him. As a teen, Alexander ran afoul of the law, frequently skipped school, and even got shot at by the irate father of a girl with whom he was getting too frisky. Eventually, Alexander's behavior was so pernicious that Hilly's parents told her and Alexander to move out of their home.
Abandoned once again, Hilly and Alexander's life would have been much worse had it not been for Alexander's musical talent. His band teacher at Yoknapatawpha High School, Randall Overstreet, who became a father figure to Alexander, recognized that the boy had perfect pitch. Because of Mr. Overstreet's influence, Alexander decided not to drop out of school. Mr. Overstreet also introduced sixteen-year-old Alexander to Steven Saffold, who was giving guitar lessons at Sweet Lorraine's Guitar Shop in Hernando, Mississippi. They arranged a deal in which, when Alexander went to visit his father in Southaven, he would stop at Sweet Lorraine's for a lesson.
Always a quick study when it came to music, Alexander blossomed under Saffold's tutelage. In addition, Alexander became good friends with Saffold's son, Troy. Immediately, the teens formed their own band with Alexander on guitar, Troy on drums, and two other young Hernando locals playing bass and rhythm guitar.
So his mother would excuse Alexander's frequent trips north (and the gas money required), Alexander's foursome started as a Guns N' Roses cover band, Hilly's favorite band since high school. In turn, Hilly started calling Alexander "my little Axyl." Initially, Alexander protested, saying he was more like Slash than Axl Rose since he was the lead guitar player instead of the main singer, but the moniker stuck anyway.
After graduation from their respective high schools, all the bandmates moved to Oxford to be closer to Ole Miss for its larger body of potential young concert-goers. The group re-formed there as the death metal band, Desolate Hours.
---