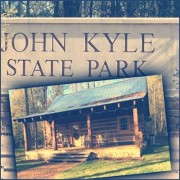 Canvass – NYE partygoers
YCSD investigators talked to people who attended a New Year's Eve party with Daniel Collier on December 31, 2020, at John W. Kyle State Park, west of Oxford.
The partygoers were asked for information on the potentially-missing 20-year-old Daniel Collier, including their last interactions with him.
The interviews summarized represent all persons known to be in attendance at the party, with the exception of Daniel Coller, Brandon Ebner, and Axyl Floyd.
---