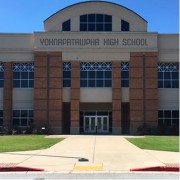 Canvass – YHS faculty & staff
YCSD investigators spoke to members of the Yoknapatawpha High School staff in an effort to find information on the potentially-missing 20-year-old Daniel Collier.
The YHS faculty and staff were asked about the last interactions they may have had with Daniel Collier.
The interviews summarized are some of the most typical or relevant to the investigation and are representative of all the interviews conducted.
---