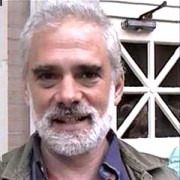 Melvin Roberts bio
Melvin Roberts was born on May 27, 1953, in Paris, Mississippi, the second of four sons of Robert L. and May Roberts. His father was a farmer and his mother a homemaker.
Melvin attended the University of Mississippi from 1970 until 1974, graduating with a degree in general business. He distinguished himself both in the classroom and on the football field, earning a degree with a 3.75 GPA and playing defensive tackle for the Ole Miss Rebels for three years.
Taking out a small business loan from a local bank, he opened Melvin's Nite Owl at the corner of Highway 30 and North Lamar Avenue in Oxford. The convenience store caught on immediately as Roberts was swarmed with customers every day and night.
In 1979, he added an extra wing to his building to accommodate the growing number of customers who wished to buy food and eat in the store. Tables, booths, chairs, and a jukebox were installed, and the store quickly became a hangout for all types of people. It was especially popular with law enforcement officers because of Roberts' policy of free food and drink to all people in official uniform.
Roberts was also instrumental in helping to pass Oxford's first wet law which would allow over-the-counter sales of beer within the city limits. This law was passed in 1975, and Roberts once again experienced a boom in sales.
Roberts married Candy Morton, a long-time employee of the store, in 1984. After years of trying to have children, they finally succeeded when their son Paul was born in 1993. When Paul was 17, his girlfriend, Jenny, got pregnant. When she insisted on keeping the baby, her parents kicked her out of their house, and Jenny moved in with the Roberts family. Paul and Jenny's son, Aidan, was born during their senior year of high school.
After graduation, Paul and Jenny took off, leaving Aidan with Melvin and Candy. Since then, Melvin only hears from Paul when he needs money. Paul and Jenny are not together anymore, and Melvin and Candy don't know where she is. Aidan still lives with them and is about to start the fourth grade at Della Davidson Elementary School.
Roberts's life was changed forever in March of 2014 when he was accused of raping a 16-year-old babysitter who was looking after his grandson. Melvin was acquitted at trial when he produced a time card with date and time stamps covering the entire time of the attack, along with witnesses corroborating that Melvin was in the store.
Roberts has been described by those who know him as a jovial, likable man at times, and at others, downright mean. In recent years, he has developed a serious problem with alcohol that required him to seek professional counseling. At this time, he appears to be recovering from his alcoholism with no known relapses.
---
$ 8.00 $ 7.00 This sturdy, bright yellow lanyard printed on both sides with "CRIME SCENE DO NOT CROSS" in black letters. Shop Now

$ 25.00 $ 16.00 A wall chart illustrating common fingerprint comparison characteristics. Shipped in a protective cardboard tube. Shop Now

$ 44- 54 explores a different crime scene processing technique each month. Shop Now

$ 25.00 $ 22.00 Create a professional crime scene sketch quickly. Shop Now

$ 8.00 Contains 2 of each size paper and plastic bags (large, medium and small.) Use for real evidence or fun. Shop Now

$ 30.00 – $ 33.00 Jackets feature a detective shield printed in white on the front and FORENSICS in large white type on the back. Shop Now

$ 44.00 A real print kit, fully stocked with instructions and enough supplies for at least 50 different print lifts. Shop Now

$ 4.50 – $ 150.00 The standard FBI fingerprint card, form No. FD-258 version: 11-1-20 used for noncriminal fingerprinting Shop Now

$ 75.00 $ 60.00 Examine the evidence to solve a murder. Dust evidence for prints & test fabric for the presence of blood. Shop Now