Realtor found dead
OXFORD WEEKLY PLANET
Monday, August 30, 2021
Oxford real estate agent found dead Sunday
Yoknapatawpha County Sheriff's detectives are investigating the suspected murder of an Oxford real-estate agent found dead at her office on Sunday.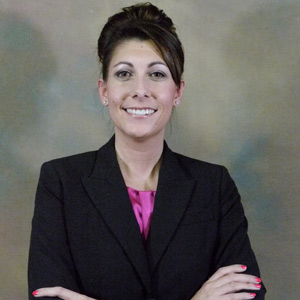 Annette Wyatt, 37, of 1044 Zilla Avent Road, Oxford, Mississippi, was discovered by a colleague on the floor of the Harte Agency, according to Elizabeth Jones, public information office for the Sheriff's Department.
The Harte Agency is located at 1923 University Avenue.
"We have no suspects at this time but are exploring all leads in this case," Jones said. "This is a top priority now for our investigators."
Jones declined to say how Wyatt had died but confirmed that investigators are treating the death as a homicide. She also said they're still working to determine a motive, but nothing appeared to be missing from the office.
Several Harte Agency employees contacted by Crime Beat on Sunday said Wyatt was killed by a nail gun.
Jones would neither confirm nor deny that.
"I still can't believe it's real," said Sofia Church, who described having found her colleague on the floor of the office's copy room. "There wasn't even that much blood. I thought she had collapsed from a heart attack or something."
Church said Wyatt had worked at the agency since it had opened and was one of its most productive employees.
"It's going to take us all a while to come to grips with her death," Church said.
Owner Jeff Harte declined to comment for this story.
Wyatt, a graduate of the University of Mississippi, was active in Oxford's civic and charitable scenes. She was a frequent donor to the city's Art Fund and a big supporter of the local animal shelter, said Debbie Groth, director of the Downtown Oxford Association, which organizes numerous charity events throughout the year.
"I can't think of a better person," Groth said. "We all are deeply saddened. Annette truly will be missed by this community."
Neighbors of Wyatt's expressed shock over the murder, calling it a senseless tragedy in an otherwise quiet community.
"It's such a sad, sad thing," said Doug Wright, who lives two houses down from Wyatt's residence. "Such a waste."
Wright said Wyatt wasn't married and has no children of which he's aware.
By Kemper Jones at 2:00 PM
---