Request for security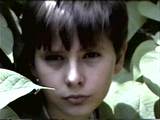 One of the things Zach found in Professor Lowry's trash was this memo asking the history department chair for more security after we found the bone.
| | |
| --- | --- |
| TO: | Dr. ROBERT M. MILLER, Chair of History Department |
| FROM: | Dr. CHARLES B. LOWRY, Professor of Civil War Studies |
| DATE: | August 6, 2015 |
| SUBJECT: | Security at "Y" Building |

Dr. Miller —
During the months of August and September I will need extra security at the "Y" Building.
As you know, my team has been investigating the site for weeks, and in order to maintain progress, we feel the area should be secured and kept off limits from the public.
Also, it is imperative that my team and I are solely responsible for the excavation.
There has been interest from other departments, but this is clearly a matter for the history department. We must not share these findings until they are conclusive.
There is more to this mystery than meets the eye. Please call if you have any questions.
---