Arrest in Fontaine murder
OXFORD WEEKLY PLANET
Friday, July 24, 2020
Arrest in Fontaine stabbing
YCSD: Assailant was a one-time employee of the developer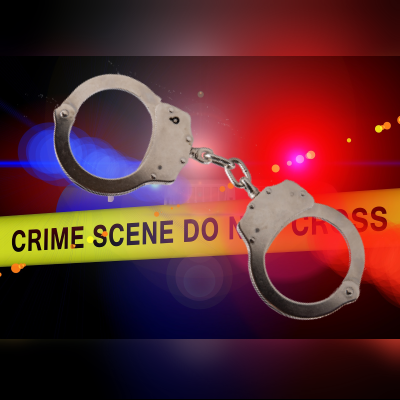 Detectives arrested Benito Flores of Oxford late yesterday in connection with the stabbing death of local real estate magnate Philip Fontaine. The Fontaine family had reportedly occasionally hired Flores as a day laborer.
Yoknapatawpha County Sheriff's Department Public Information Officer Elizabeth Jones said forensic and DNA evidence as well as witness statements led investigators to conclude Flores was responsible for Fontaine's death.
An unidentified witness reportedly saw Flores flash a wad of bills at a local tavern. A witness also claimed to have seen Flores in the restroom of the same tavern, trying to clean up wounds consistent with those he might have received when he allegedly assaulted and killed Philip Fontaine.
"We heard this information early on," Jones said, "but we cannot reveal who we heard it from. This was critical information, however, because it did help connect Mr. Flores with the crime."
Jones said that while investigators believe Flores stole "a large quantity" of cash from the Fontaine residence, they also think his motives for seeking out his former employer were personal.
Jones said Flores' girlfriend, Raquel Santos, was the Fontaine family's housekeeper and left work early the day of Philip Fontaine's death following a dispute with her employer. Jones would not elaborate further on the nature of the conflict, saying only that Flores allegedly became "enraged" when Santos arrived home and told him what had happened.
Flores then left his apartment shortly after 7:00 p.m. and was seen at a local bar shortly afterward, according to Jones. After downing several drinks, Flores allegedly sought out Fontaine at his residence, and a scuffle ensued.
The fight allegedly ended when Flores fatally stabbed Fontaine with a kitchen knife, according to Jones. Flores then ransacked the residence to create the appearance of a robbery, Jones said. In the process, he allegedly discovered and stole a significant amount of cash.
Flores went to the tavern "in a disheveled state" and "pretty messed up" and drank heavily until after midnight, Jones said.
Flores and Santos declined to be interviewed for this story, directing all questions to an attorney.
Ashley Fontaine, the victim's wife, said she was "relieved" the case was over and added that she would continue to cooperate with the authorities "to make sure that man is locked up forever."
Mrs. Fontaine said Flores had been hired several times to assist with manual labor on the grounds of the Fontaine estate but hadn't worked on the property since last summer.
Speaking from her Florida vacation home, Mrs. Fontaine characterized Flores as a "ne'er-do-well" and contended he had a history of dealing drugs.
She refused to discuss her working relationship with Santos, saying only that the housekeeper was "competent" and had not been fired the day Fontaine was killed.
Jones confirmed that Flores associated with known drug dealers, but said he had no prior drug arrests or convictions.
By Kemper Jones at 8:00 AM
This comment was minimized by the moderator on the site
This comment was minimized by the moderator on the site
This comment was minimized by the moderator on the site
There are no comments posted here yet