Austin Maxwell bio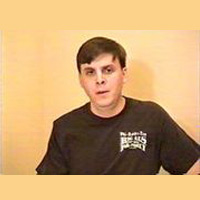 Austin Maxwell was born on April 4, 1991, in Oxford, Mississippi. He is the oldest child of Todd and Robin Maxwell, and the older brother of Cameron and Caitlin Maxwell, the famous ice dancing duo.
Austin went to Oxford public schools, where he played soccer and the trumpet in the band, and graduated from Oxford High School in May of 2008. He then enrolled in the University of Mississippi, majoring in music. He played trumpet in the Ole Miss Marching Band, "The Pride of The South," but quit after his first semester and turned instead to the guitar.
Austin also developed a serious problem with recreational drugs, including marijuana and LSD, which dramatically changed his personality and made him quieter, more paranoid, and more withdrawn to those around him. He was arrested for possession of marijuana in May of 2009, but the charge did not appear on his record because he entered a Yoknapatawpha County Sheriff's Department diversion program and will stay off his record unless he is caught again with drugs.
In the summer and fall of 2009, Austin traveled around the southern United States, including trips to New Orleans where he lived on the streets and played his guitar for tips. He returned to Oxford in November 2009 and spent the rest of the year playing musical gigs in Oxford's various taverns. In January of 2010, he re-enrolled in the University of Mississippi on a stipulation of academic probation. He continues to live at home with his parents while working part-time toward his music degree.
Since his return to college, Austin has played in Oxford and the surrounding area with The North Mississippi All-Stars, a local blues band that travels around North Mississippi playing in assorted venues from juke joints to taverns to churches.