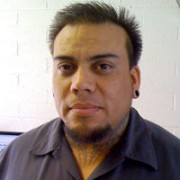 Jerry Shaw bio
Jerry Dean Shaw was born July 19, 1988, in Taylor, Mississippi, to Chad and Jane Shaw. Chad owned and operated his own construction business, and Jane worked as an office manager for an insurance company.
Jerry has one sibling, an older brother, Phil. When the boys were old enough, they were left at home to take care of themselves after school while their parents worked.
The Shaws lived in a nice, middle-class neighborhood that had lots of kids to hang around with, but Phil had all the friends. Jerry was the aggressive one.
Neighbors say Jerry bullied all the kids, including his brother, and threatened to beat them up if he didn't get his way. His parents constantly grounded him for his actions, and the punishment would keep Jerry in line for a while.
Throughout his elementary and high school years, Jerry barely scraped by academically and became known as a problem student. He often talked back to the teachers, disrupted his classes, and was rude to the other students.
As a result, he didn't make a lot of friends in high school. He dated a few girls who were attracted to his bad-boy attitude but never had a steady girlfriend.
When Jerry was 12 and Phil was 19, their parents went to Memphis, Tennessee, for the weekend, where they became innocent victims in a drive-by shooting.
After their deaths, Phil did his best to take care of his younger brother and tried to teach him right from wrong. But Jerry resented Phil's attempts to act like his parent, and he ignored Phil's guidance. The brothers soon grew to hate each other.
Their parents left a substantial estate that included insurance and a savings account. Phil used his inheritance to continue his education and build a successful business.
Jerry made it through two years of high school before he dropped out. With the money he inherited, he saw no need to go to school. He spent his time partying, playing poker, and betting on sports.
After he gambled away his legacy, he applied for a job at the Yoknapatawpha Acres nursing home. He had no experience, but the facility hired him and gave him on-the-job training as an orderly. Jerry told friends it was the perfect place for him to work because no one seemed to care whether he worked hard or was nice to anyone there as long as he showed up.
Jerry spent most of his meager income on poker, always chasing the elusive "big win" that he could retire on. In December 2019, he was arrested in a YCSD sting operation, and his case is still awaiting trial. With his gambling income cut off, Jerry started picking up more shifts at the nursing home to make ends meet.
On January 9, 2020, Jerry was found dead near a dumpster behind the Yoknapatawpha Acres nursing home.
---