Arrest in nursing home murder
OXFORD WEEKLY PLANET
Tuesday, January 21, 2020
Patient's son charged in nursing home murder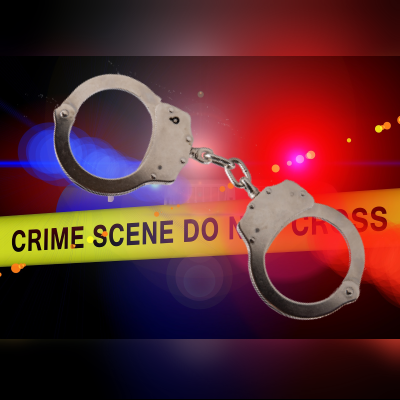 The Yoknapatawpha County Sheriff's Department arrested a suspect yesterday in connection with the death of Oxford resident Jerry Shaw.
Ed Harbison, 44, of 1620 Garfield Avenue, Oxford, was charged with murder, said Yoknapatawpha County Sheriff's Department spokeswoman Elizabeth Jones.
Harbison was taken into custody at the sheriff's department following an interview with detectives. Harbison is being held at the Yoknapatawpha County Jail without bond. A hearing has been set for Thursday afternoon.
Shaw was found dead January 9 behind the Yoknapatawpha Acres nursing home at 1305 Belk Boulevard, Oxford, where he was employed as an orderly.
An autopsy found that Shaw died of a traumatic basal subarachnoid hemorrhage or ruptured artery at the nape of the neck, which is believed to be the result of Shaw being struck with a blunt instrument.
"Mr. Harbison confessed to the murder of Jerry Shaw," Jones told a handful of media representatives at a brief press conference to announce the arrests.
Jones took no questions and provided little detail about the nature of the confessions, except to say that Harbison's mother is a resident at the nursing home, and the conflict between the men apparently arose from that relationship.
Another crime at the nursing home
After Shaw's murder, Yoknapatawpha Acres became mired in a second scandal during a Health Department investigation of their facility.
Richard Landrigan was arrested January 17 on charges of fraud and violations of the Mississippi Vulnerable Adults Act, which he allegedly committed in his capacity as manager of the nursing home. He is currently free on bond awaiting trial.
"I'm glad Jerry's killer has been caught. He was a good man and a good employee," said Landrigan when reached by phone at his parents' home. "I know my friends and colleagues at Yoknapatawpha Acres will rest easier knowing this violent criminal is in custody."
In reference to the charges he's facing, Landrigan said, "This is all a huge misunderstanding. I'm sure everything will be cleared up soon, and these bogus charges will be dropped."
Family, friends react
Jerry Shaw's brother, Phil Shaw, expressed his gratitude to investigators in a written statement saying in part, "It's a relief to have this matter brought to a close. My thanks to everyone who spent their time and effort to find out what happened to my brother."
Employees at Yoknapatawpha Acres who knew both the victim and the alleged killer expressed surprise at the arrest.
"Mr. Harbison always seemed so nice," nurse Erin Bailey said. "He takes such good care of his mother. I can't believe he could kill someone."
Nurse Sylvia Powell agreed, "Ed Harbison is the most devoted family member I've ever seen here. I'm shocked that they're saying he's the person who killed Jerry. Are they sure he's the one who did it?"
Harbison's wife and children may be asking the same question, but a woman who answered the telephone at the Harbison residence said the family had no comment on the charges.
By Kemper Jones at 4:59 PM

This comment was minimized by the moderator on the site
There are no comments posted here yet