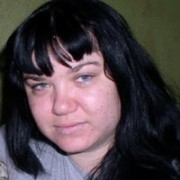 Erin Bailey bio
Erin Thompson was born on February 9, 1997, to Jim and Lisa Thompson. Since Erin had dark hair and dark eyes and Jim and Lisa both had light hair and blue eyes, Jim hadn't been able to shake the feeling that Erin wasn't his.
When a paternity test showed Jim could not be the father, the couple divorced, and Jim signed away any and all rights to the child.
Lisa knew who Erin's father was, and when she told him the news, he was ecstatic. Jonathon Bailey married Lisa on July 4, 1998, and they went through the process to give Erin his last name. Jon doted on his new family and went on to be "the greatest husband and father in the world," according to Lisa and Erin.
Jon and Lisa raised Erin to be tolerant and understanding of people from all walks of life. They lived by the motto of "you never really know anyone until you walk a mile in their shoes."
Erin was a very popular kid in elementary school. She blended in during middle school and breezed through high school. She went on to nursing school and landed a job at the Yoknapatawpha Acres nursing home.
Erin's empathetic nature has helped her make friends throughout her life and is an asset to her career in nursing. It has also led to some hurt and disappointment over the years when people didn't live up to her belief in them.
Erin still lives at home in Oxford with her parents. She doesn't date much, but she told friends she had a crush on someone she worked with at the nursing home and was hoping he would ask her out.
---
$ 75.00 $ 60.00 Examine the evidence to solve a murder. Dust evidence for prints & test fabric for the presence of blood. Shop Now

$ 8.00 Contains 2 of each size paper and plastic bags (large, medium and small.) Use for real evidence or fun. Shop Now

$ 25.00 $ 16.00 A wall chart illustrating common fingerprint comparison characteristics. Shipped in a protective cardboard tube. Shop Now

$ 4.50 – $ 150.00 The standard FBI fingerprint card, form No. FD-258 version: 11-1-20 used for noncriminal fingerprinting Shop Now

$ 44- 54 explores a different crime scene processing technique each month. Shop Now

$ 8.00 $ 7.00 This sturdy, bright yellow lanyard printed on both sides with "CRIME SCENE DO NOT CROSS" in black letters. Shop Now

$ 44.00 A real print kit, fully stocked with instructions and enough supplies for at least 50 different print lifts. Shop Now

$ 30.00 – $ 33.00 Jackets feature a detective shield printed in white on the front and FORENSICS in large white type on the back. Shop Now

$ 25.00 $ 22.00 Create a professional crime scene sketch quickly. Shop Now