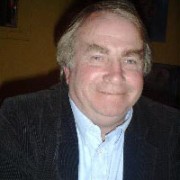 Jonah Dale bio
Jonah Dale was born to Noah and Maribell Dale on May 4, 1949, in Tupelo, Mississippi. Noah served as a corporal in the infantry during the Korean Conflict and was gone during the early years of Jonah's life. The young boy and his mother were very close.
When Noah returned from the service, after a brief adjustment period, the three became a devoted family unit. Jonah and his father enjoyed each other's company and the outdoors. They spent many hours together fishing and talking until Noah's death when Jonah was 22 years old.
In high school, Jonah was an uninspired student but kept up his grades so he would be eligible to play football. He was not a star but a good, solid defensive player, respected by the team and the coaches.
By this time, the Dale family had moved to Oxford. Jonah began to realize he was good with his hands and really liked working with tools. The one area in school where he excelled was in his shop classes. He hung around the neighborhood hardware store so much and asked so many questions that the owner finally offered him a part-time job. Except during football season, he worked after school and Saturdays during his senior year.
After graduation, he began working full time and really enjoyed helping customers with their "do-it-yourself" challenges. The customers liked him, respected his advice and began looking for him when they shopped.
One night at the bowling alley, Jonah met a lovely girl named Rachel Lafant. For Jonah, it was love at first sight. They dated for almost a year before they were married, and then Rachel became pregnant almost immediately.
Jonah began working overtime as often as possible to make extra money for his family, and on weekends, he took on handyman jobs. Rachel appreciated the extra money but resented the long hours Jonah was away and she was alone.
When Missy was born, it was a difficult birth, and she was a colicky, allergic baby. The responsibilities of dealing with these difficulties fell to Rachel. Jonah tried to help and to keep their little family together, but the strain became too much. Rachel withdrew more and more and became increasingly resentful of Jonah and the work which kept him away from Missy and her.
In 1980, Rachel finally couldn't deal with it anymore, packed her bags and left her husband and daughter. Jonah was heartbroken and lonely but fought his depression to concentrate on his six-year-old daughter.
The people at the hardware store had always been his friends and pitched in now, so he could spend the necessary time with his daughter. They still think of him as a "good man" and admire him for the strength he's always shown, especially where his family is concerned.
Jonah helped Missy with her schoolwork, took a greater interest in her activities, and even joined the PTA. But he knew all this could never fully make up for her mother's desertion. His cousin, Johnny McPhail and Johnny's wife, Adele, took an interest in them, and Missy and Johnny became very close. In 1983, the family learned Rachel had died of an overdose.
Missy became Jonah's life after Rachel left. He played penny ante poker with some guys from the hardware store, bowled on a league team and was a rabid "Ole Miss" football fan. He followed the team on TV and in the newspaper, but seldom made it to a game.
As Missy grew into adulthood, Jonah was horrified by her choice in men, but he always tried to be supportive, especially when things did not go well. When Liddie was born, it was once again love at first sight for Jonah. He spent as much time as possible with her, and after Missy got divorced and started working at the hair salon, Jonah took Liddie to breakfast on Saturday and then bowling or fishing, so her mother could work.
Jonah's rough exterior masked his warm compassionate nature, but he never tried to hide his great love for "his girls." The three of them had a comfortable relationship, and he managed to maintain a balance between being supportive and meddling.
---