Moran neighbor canvass
On Thursday, October 31, 2019, YCSD investigators spoke with residents on and around Muirfield Drive to find out if any of the Morans' neighbors saw or heard anything unusual the previous day.
The interviews summarized are some of the most typical or relevant to the investigation and are representative of all interviews conducted.
---
Ingraham
Delia Ingraham
803 Muirfield Drive, Oxford, MS
Ingraham, 33, and her family live next door to the Morans, east on Muirfield Drive.
Ingraham described the Morans as "good neighbors and nice people." She said she got acquainted with Kelly Moran after Moran's accident when Ingraham brought over a casserole and offered to help during Moran's recovery period at home. Ingraham said she was glad to see Moran had such a strong support network with friends dropping by regularly.
Ingraham said the Morans seem to maintain an active social life, both entertaining at home and going out, but Ingraham said she and her husband have young children and spend most of their free time at home with them.
When asked if she had witnessed anything unusual anywhere in the neighborhood, Ingraham said she couldn't think of anything. Ingraham said she spends most of her time with her children and their activities and doesn't often pay attention to what her neighbors are doing. This comment was minimized by the moderator on the site
This comment was minimized by the moderator on the site
Dr Isaiah Otis Reid JD Law Student

This comment was minimized by the moderator on the site

This comment was minimized by the moderator on the site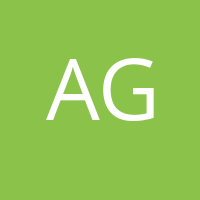 This comment was minimized by the moderator on the site
There are no comments posted here yet
Load More