Close to Home
What happened?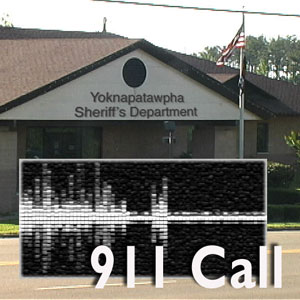 When Ambrose Garrett's wife still couldn't reach him hours after the Whitehall Homeowners Association meeting had ended, she asked family friend Julie Arbuckle for help.
Julie went to the Whitehall Community Center where the meeting had been held and found Ambrose, the HOA's president, unresponsive in the meeting room.
Earlier that evening, Garrett had presided over a meeting of the Whitehall Homeowners Association, which he was president of, at the community center.
She called 911, and Ambrose was pronounced dead a short time later. He had no apparent injuries, and there were no signs of a disturbance in the meeting room.
Help investigate the case
Case documents are presented in chronological order in the Case Files section.
There are four types of case documents: Evidence, Interviews, Biographies, and Press. Click the relevant tag at the top of the Case Files page to filter by document type.
If this is your first look at the investigation, you may want to start with one of these case documents:
---
$ 25.00 $ 22.00 Create a professional crime scene sketch quickly. Shop Now

$ 25.00 $ 16.00 A wall chart illustrating common fingerprint comparison characteristics. Shipped in a protective cardboard tube. Shop Now

$ 4.50 – $ 150.00 The standard FBI fingerprint card, form No. FD-258 version: 11-1-20 used for noncriminal fingerprinting Shop Now

$ 75.00 $ 60.00 Examine the evidence to solve a murder. Dust evidence for prints & test fabric for the presence of blood. Shop Now

$ 44- 54 explores a different crime scene processing technique each month. Shop Now

$ 8.00 $ 7.00 This sturdy, bright yellow lanyard printed on both sides with "CRIME SCENE DO NOT CROSS" in black letters. Shop Now

$ 8.00 Contains 2 of each size paper and plastic bags (large, medium and small.) Use for real evidence or fun. Shop Now

$ 25 Stocked with enough supplies to collect at least 25 prints. Shop Now

$ 44.00 A real print kit, fully stocked with instructions and enough supplies for at least 50 different print lifts. Shop Now

$ 30.00 – $ 33.00 Jackets feature a detective shield printed in white on the front and FORENSICS in large white type on the back. Shop Now

$ 17.50 The applicant card kit contains everything you need to collect five sets of fingerprints. Shop Now