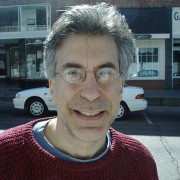 Owen Norris bio
On November 24, 1974, Owen Norris was born in Cleveland, Mississippi. Owen is the descendent of a long line of prominent Mississippi Norrises who immigrated to the state in 1838 and established Norris Seed Company in 1893.
When Owen was two, his mother, Adele, was diagnosed with breast cancer. Owen's father, Robert, spared no expense on her medical treatment, but the cancer continued to spread. Adele died in 1978, leaving Owen to be raised by a succession of nannies while his increasingly withdrawn father worked long hours.
Owen's relationship with his paternal grandparents brightened his otherwise lonely existence. He frequently spent vacations and weekends at their New Orleans home and loved to look through his grandmother's album of photos and mementos from Europe.
At school, Owen was known as a bright child prone to initiating schoolyard fights, sassing teachers, and destroying school property. In one particularly memorable instance, as a sixth-grader, Owen switched around the dust jackets from all the school library's books on human sexuality and animal husbandry.
Robert severely punished such pranks and frequently ordered Owen's caretakers to withhold meals and lock him in his room. By 14, Owen had become so unruly that Robert sent him to two different boarding schools out of state. In both settings, Owen continued to behave erratically, his occasional academic brilliance marred by truancy, inattention, and outbursts of temper.
Owen was admitted to Yale in 1992 mainly due to his family legacy there. As a student, he preferred drama productions and the Skull and Bones society to his business classes.
While at college, Owen cultivated his reputation as a lavish and eccentric entertainer, hosting masked costume balls, and organizing trips to nearby New York City. He also presided over annual pilgrimages to Mardi Gras in New Orleans, where his doting grandparents allowed Owen and his retinue to take over their house. During the summer after his sophomore year, Owen flew to Europe against the wishes of his father, who had expected his son to come home and work in the family business.
Robert frequently rescinded Owen's allowance and even hired private detectives to monitor his activities in New Haven, all to no avail. In such situations, Owen relied on his grandparents to persuade Robert to relent—and to fund his carousing in the meantime. His grandparents were convinced that Owen would finish sowing his wild oats and settle down to his job and marriage.
But Owen was generally more interested in drinking and pharmacopeia than in the scores of women who courted the wealthy bachelor. Although he indulged in a number of casual affairs, including a high-profile fling with a supermodel, Owen shied away from long-term commitments. With his interest in glam rock and eccentric fashion, rumors abounded that Owen was bisexual or gay—rumors Owen did nothing to dispel, saying, "Notoriety is good publicity."
Owen's only serious commitment was to supporting the arts. A Metropolitan Opera and New York City Ballet subscriber, Owen also funded experimental theatre groups, modern string quartets, punk rock dives, and film festivals—exhibiting a wide-ranging and eclectic taste. When he moved back to New Orleans in 2000, setting up residence in his late grandparents' mansion, he immediately started contributing to local institutions such as the New Orleans Museum of Art and Le Petit Theatre du Vieux Carré.
Robert was finally able to entice his son back to the family business by offering to establish a cultural foundation to support Mississippi arts if Owen would run it. In 2013, Owen started attending theatre and arts events throughout the state as the Norris Arts Foundation president. He began subsidizing Oxford's Oxtales Theatre in 2015 using both foundation money and his own funds, thereby becoming the group's primary benefactor.
Although he maintains his primary residence in New Orleans, in 2018, Owen also took an apartment in Oxford, which he considers "the only civilized town in the state." Conducting foundation business from home offices in both locations, Owen also travels by helicopter to Cleveland for meetings, reluctantly learning more about the company's structure and operations.
Robert, now 73, remains president and CEO but plans to retire in the next five years. Finally reconciled with his family's history and his own position in life, Owen is expected to take the reins upon his father's retirement.
---