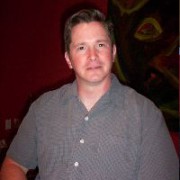 Robert Pruitt biography
Robert Alfred Pruitt was born to Richard and Connie Pruitt on April 23, 1982, in Tupelo, Mississippi.
The Pruitts were third-generation Mississippians who were very active in their community. Richard was an insurance broker and Connie a schoolteacher.
Robert, an only child comfortable spending time alone, became entranced with electronics and gadgetry. For a time, he thought of becoming an electronics engineer, but in high school, he realized he had an aversion to math and any kind of design work, which was reflected in his grades. Robert decided that his talent was as a consumer—buying and using, not inventing and designing.
His near-obsession with electronic gadgetry made him popular with his schoolmates, most of whom could not afford expensive state-of-the-art stereo, television, and recording equipment like his. His peers and sometimes their parents sought him out for his expertise, and their trust in him helped ease his social and academic anxieties.
A school counselor once told his parents, "Robert is such a perfectionist that it could cause him great stress in the future if he doesn't learn to ease up." He seemed able to relax in later school years but found himself nervous about deadlines, finals, and tests.
Later, as an attorney, these tensions developed with his court appearances, but he used his usual relentless, studious methods to perfect his court presentations. He suffered anxiety attacks on occasion but resisted medication because he said it hampered his performance.
Upon graduation from the University of Mississippi in 2004, Robert enrolled in the Ole Miss Law School. In his last year of law school, Robert fell in love with one of his classmates, Gloria Bell. They married before their 2008 graduation but soon realized that differences in their backgrounds and future goals were too great. After less than a year of marriage, they went through a bitter divorce, which left Robert emotionally and financially drained. Since they both subsequently practiced law in Oxford, their paths crossed frequently and unpleasantly.
Robert threw himself into his work as an Assistant District Attorney with Yoknapatawpha County but found the work less than satisfying and certainly not capable of supporting him in the style to which he would like to become accustomed, as he told friends in the DA's office.
In 2011, things began to look better for him. He teamed up with a fellow assistant DA, Gary Rayburn, and went into private practice. They found their legal talents meshed well.
In 2012, Robert met a young widow, Vanessa Lockhart, when he did some legal work for her. After several months of dating, they decided to pool their resources and were married. Vanessa owned a modest but attractive Tyler Avenue home in Oxford where they continued to live. Vanessa often joked that she was sure Robert loved the basement in her home more than he loved her.
Robert adapted to married life well and especially enjoyed his fully-equipped basement home entertainment center that he filled with his extensive electronic collection. At the end of a successful case, he would reward himself with another of his grown-up toys. He spent numerous solitary hours there, relaxing from the rigors of his practice—to the consternation of Vanessa, who complained of being left alone too much.
Robert loved to watch sports and became enamored with wagering on his favorites, but it was a bone of contention with Vanessa, who considered gambling to be throwing money away. Robert justified gambling as his way of relieving the enormous pressure he was under. He insisted they could afford it since he never went into deep debt, but Vanessa told friends she was less than convinced.
Robert's talent appeared to be as a criminal defense attorney. His criminal cases were not necessarily matters of life and death, and although financially rewarding, they intensified his anxieties. He bought a gun for protection and confessed to Vanessa that he hoped it would relieve his nervousness around some of his clients. But after learning to fire it at a firing range, he told Vanessa he hated the idea of it—it terrified him—and locked it away in a file cabinet in his home office. Vanessa confided to friends that she didn't even want it in the house and wished he'd get rid of it.
When a fellow defense attorney suffered a devastating stroke last fall on the eve of trial, Robert volunteered to take over the defense of accused killer Ed Harbison and was granted a brief continuance so he could get up to speed on the case.
Robert was at home preparing for the trial, which was scheduled to begin jury selection on July 12, 2021, when he was shot and killed.
---
$ 4.50 – $ 150.00 The standard FBI fingerprint card, form No. FD-258 version: 11-1-20 used for noncriminal fingerprinting Shop Now

$ 75.00 $ 60.00 Examine the evidence to solve a murder. Dust evidence for prints & test fabric for the presence of blood. Shop Now

$ 8.00 $ 7.00 This sturdy, bright yellow lanyard printed on both sides with "CRIME SCENE DO NOT CROSS" in black letters. Shop Now

$ 8.00 Contains 2 of each size paper and plastic bags (large, medium and small.) Use for real evidence or fun. Shop Now

$ 25.00 $ 16.00 A wall chart illustrating common fingerprint comparison characteristics. Shipped in a protective cardboard tube. Shop Now

$ 30.00 – $ 33.00 Jackets feature a detective shield printed in white on the front and FORENSICS in large white type on the back. Shop Now

$ 44- 54 explores a different crime scene processing technique each month. Shop Now

$ 25.00 $ 22.00 Create a professional crime scene sketch quickly. Shop Now

$ 44.00 A real print kit, fully stocked with instructions and enough supplies for at least 50 different print lifts. Shop Now