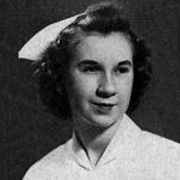 Lisa Izard bio
Annalisa "Lisa" Graham was born at home on February 2, 1931, to Eunice and T.J. Graham, a homemaker and a farmer in Yoknapatawpha County. She was the youngest of three children and the only one who survived childhood.
The oldest Graham child, Tommy, fell from a tree in the family's small apple orchard and broke his neck at age six in 1925. The middle child, Jimmy, died of scarlet fever at age two in 1929.
Lisa had a protected childhood, but it was pleasant growing up in the country with her doting if somewhat overprotective parents. She was a sweet-natured child who made friends easily and obeyed her parents. She occasionally followed her father around as he took care of his crops, cows, and mules.
But she spent more time as a mama's girl — putting up vegetables and fruit, making butter, sewing her own clothing, doing needlework, cooking, and attending church functions at Bethlehem Primitive Baptist Church. Some of her favorite childhood memories were of quilting in the evenings with her mother.
Lisa also had a clear soprano voice and sang in the church choir during her early teen years.
She attended county schools and graduated from North Yoknapatawpha County High School in 1948. She enrolled in a two-year nursing program at the University of Mississippi following graduation.
Lisa dated a local boy, Jessie Danahy, for most of her high school years but broke off with him after her senior year, telling her friends she was tired of his jealousy and his temper.
In 1949, she gave Danahy another chance against her parents' advice. She broke off the relationship for good when she realized Danahy's drinking habits and bad temper had not changed.
Danahy took it badly when she soon began dating a slightly older man, Richard Izard, a relationship that blossomed after an emergency room treatment for an industrial chemical burn Richard received at the Bowlan Glove Factory where he worked.
Richard was a handsome man, and he was also everything Danahy was not — gentle, kindhearted, quiet, and a churchgoing man. She was happy with Richard, who loved to tease her and call her his pretty little Mona Lisa, and he quickly became the love of Lisa's life.
She dated Richard for one and a half years, and the couple married in 1951.
Danahy took the marriage badly, even scandalizing Lisa's church when he showed up drunk right before the wedding and had to be forcibly removed by some of the men present. He didn't go far down the road and later tried to run the couple's car off the road as they left the church.
Danahy persisted, causing a few minor scenes in the early days of the Izards' marriage as he kept showing up trying to reclaim "his woman." To Lisa's relief, his late-night drunken appearances on the Izards' porch grew further and further apart and eventually stopped after a few months.
Lisa put her nursing career on hold after the Izards' first child, Ricky Jr., arrived on March 17, 1952. The couple's second child, LeAnne, was born on June 21, 1955.
As a mother, wife, and homemaker, Lisa led a simple life and was a well-liked member of the community. Friends described her as a mild, reserved woman with strong Christian beliefs and a knack for putting others at ease in her presence.
She was known for her pretty flower gardens, the casseroles and cakes she brought to church socials, and her devotion to Bethlehem Primitive Baptist Church, where she operated the church nursery.
Her life was cut short at age 27 when she and her husband were found murdered in their home garden on Friday, April 11, 1958.
Lisa Izard is buried in the Bethlehem Primitive Baptist Church cemetery alongside her beloved husband.
---