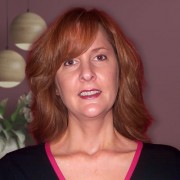 Mary Wallace bio
Mary Johnson was born on February 22, 1978, to Robert and Janet Johnson in Oxford, Mississippi. Robert worked at the University of Mississippi as a business professor, and Janet was a nurse at the hospital. Mary had an older sister and a younger brother.
School records show that Mary was a good student, if unspectacular. She earned mostly Bs throughout her education. Former classmates described her as quiet but friendly and well-liked among those who knew her.
After graduating from high school, Mary enrolled at the University of Mississippi, where she studied English. Early in her sophomore year, Mary met Jason Wallace, an affluent business student in her father's class. The two began dating and were soon described as "inseparable" by classmates. With her family's approval, Mary and Jason married at the start of their senior year.
After graduation, Jason took a job as a business manager for a prestigious medical practice in Oxford. He quickly increased the practice's profits and compensated well for his efforts. Mary and Jason bought a house in the Whitehall neighborhood that was nice but not ostentatious.
Jason believed in living simply, living below one's means, and saving for the future. He poured himself into his work, putting in long hours at the office. But a congenital heart defect that had never been diagnosed, combined with his long and stressful hours at the office, caused Jason's early death in 2017. Jason's fiscal foresight left Mary well provided for, but the financial stability was no salve for Mary's broken heart.
After her husband passed away, Mary poured herself into volunteer work. She was active with the Humane Society and the Garden Club and was one of the founders of the Whitehall Homeowners Association. Initially, Mary served as the association's treasurer.
"Eventually, the finances got too complicated for her," said neighbor Carrie Gastin. "She was really good at what she did, but as the association got so big, it was just too much. Certainly would have been too much for me. So she took over the secretary position." Association records show that Mary has never been opposed in her campaigns for the secretary position.
Neighbors report that Mary is a favorite in the community despite her reserved nature. They said she tries to avoid conflict and smooth over any trouble that arises in the neighborhood.
"She's terrific," said neighbor Donnie Lansdale. "I think she probably enjoyed working with Julie a bit more than Ambrose, but you can tell she still takes her position really seriously."
---