Carmen Rodriguez bio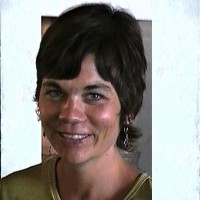 Carmen Maria Rodriguez was born in San Antonio, Texas on March 23, 1979. She was the eighth of nine children born to Mario and Marcella Rodriguez, both first-generation immigrants from Mexico.
Growing up in the poverty-riddled Guadalajara farming community, Mario and Marcella dreamed of living the good life in the United States. When they were teenagers, they were very much in love, but Marcella's father disapproved of Mario and wouldn't allow him to date Marcella. As soon as they turned 18, the young couple secretly applied to immigrate to the United States, believing it was the only way they would be able to get married. In 1966, when they received their official papers, the couple left their parents' homes and established a new life in Texas.
Mario found a job working for Harry Fitzgerald, who owned Mother Earth Landscaping. The money Mario earned working for Harry enabled the couple to get married. Their wedding was held in a small chapel in San Antonio on June 3, 1967, and Mario and Marcella began to live their dream.
Marcella was soon pregnant with the first of her nine children, a boy they named Juan Javier. Twin girls were born next, Teresita Beatriz and Torisita Beatriz (known as Teri and Tori); followed by another boy, Enrique Alejandro; then a girl, Maria Elena; then two boys, Francisco Jose and Edwardo Jorge; and then Carmen, who was born in 1979.
Marcella stayed at home to raise her growing family, and although Mario was constantly working sometimes as many as three jobs, times were often very tough at their home in the barrio with so many mouths to feed.
Carmen rarely had anything new of her own, as her clothes and toys were all hand-me-downs. But she was loved and doted on by her older siblings until 1991 when her baby brother Aldo was born. Aldo was a great surprise to everyone and suddenly received the lion's share of the family's attention, which once belonged to Carmen, leaving her feeling neglected and resentful.
To get the attention she craved, she became the class clown at school. She enjoyed making other kids laugh and attracted other school rebels as friends. She started dating later than most of her peers, and only had one real romance while in her teens, which broke up after a spectacularly nasty fight when Carmen found out the boy was cheating on her with several different girls.
At age 15, Carmen was distraught when her best friend, Josetta Sanchez, started experimenting with drugs. Josetta became addicted quickly and started stealing to support her habit. Carmen was horrified when her family's Christmas presents were stolen while everyone was at Christmas Eve Midnight Mass. She was convinced her friend had done it because Josetta had once seen Carmen climb in their little bathroom window when she was locked out.
Josetta's parents pulled her out of school when she was 16 and sent her to live with her grandparents in Mexico. After a few months, she called Carmen to apologize for everything she had done to hurt her, but Carmen felt she could never trust Josetta again and wanted nothing to do with drugs or drug users.
After graduating from high school, Carmen decided to put herself through San Antonio College, studying for a general business degree. She had some help from her family to pay her tuition and other costs, but Carmen had to take various part-time waitressing and clerical jobs to make ends meet. She most enjoyed her waitressing job at a comedy club, where she occasionally had stage time. Life was very hard, but Carmen's sense of humor and quick wit helped her deal with everything, except when her fiery temper flared.
On June 12, 2004, Carmen married Alberto Castella, a plumber's assistant. Both Carmen and Alberto were anxious to start a family, but when Carmen had not become pregnant after a few years, the couple sought help. Medical testing revealed that Alberto had no apparent problems and the difficulty was Carmen's.
The couple explored various infertility treatments, including surgery and IVF treatments, without success. Because of the expense and the emotional toll, Carmen felt she could not continue after a few failed attempts. She wanted to adopt, but Alberto refused to consider it. He wanted his own biological child, which he felt was essential to carry on his family name.
Alberto started cruising nightclubs and began an affair with a younger woman, Consuela Santos. In 2013, Consuela became pregnant, and when an ultrasound revealed she was expecting a boy, Alberto moved in with her and petitioned the Catholic Church to annul his marriage.
Carmen was devastated and humiliated but agreed the marriage was dead and did not contest the annulment. She returned to using her maiden name and decided she needed a new start and a change of scene.
She got her chance at a new life in 2015 when Willie King and his band Sugar Whiskey came to town. Willie and Carmen started talking after his first set and hit it off immediately. They were inseparable during the next two weeks that Willie and his band were playing clubs in San Antonio and surrounding districts.
When Willie went back home to Oxford, Carmen missed him and his lifestyle and felt they had a chance at a future together because Willie had no children and said he didn't want any. Willie's attraction to Carmen did not fade either, and he was soon on the phone to her, asking her to join him in Oxford. She didn't hesitate.
Carmen quickly settled into Oxford life. When Willie went on the road, she often went along, sometimes getting stage time in comedy clubs in in the cities where he was playing. She also joined Willie on these trips because she liked to keep an eye on him.
Once in Jackson, Mississippi, she caught Willie with a groupie, but he swore he was only keeping her company until Hound Dog, the band's drummer, got back from the store. Despite Willie's denial, Carmen grew increasingly jealous after that and rarely left Willie alone, especially on the road.
A year after she moved to Oxford, Carmen learned Willie had been arrested on cocaine and marijuana charges in 2014. He pointed out that all the charges were dropped, so Carmen believed him when he said he wasn't involved with drugs, but she remained wary. Recently, she has suspected Willie's band members of covering for him and what Carmen believes is his burgeoning drug habit.
Carmen is currently a stand-up comic and popular performer in Oxford bars under her stage name of Carmen Gettit. She also handles the business side of Willie King's band, Sugar Whiskey, and occasionally works as a cashier at Square Books.